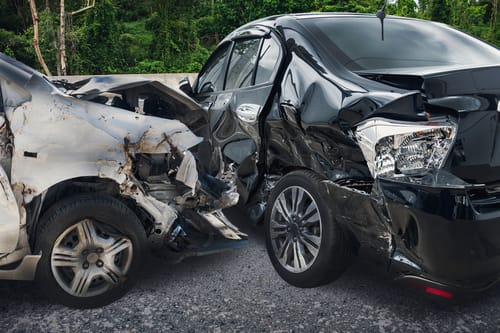 What to do After a Car Accident in NJ
The things that people do following an auto accident can impact the outcome of their personal injury claim. A professional car accident attorney in New Jersey can offer helpful advice on the do's and don'ts to follow after you have been involved in a car accident. 
Do Call the Police
A police officer can help provide documentation for your accident. They can create a police report with the details of the accident, which can be used for evidence later.
Do Get Witness Information
If there are victims, getting their contact information can help your case. They can be contacted at a later date for more details of a crash or to be a witness in your personal injury lawsuit if it goes to trial.
Do Get Medical Help
While you may feel fine after a car accident, it's important that you seek medical attention. Internal injuries as well as soft injury ones can occur after an accident, making it hard to prove that the cause of them were from this car accident.
Do Take Photos
Taking pictures at the scene of the accident gives you more evidence. Take an overview of the accident as well as any traffic signs around the accident and the vehicle damage.
Don't Admit Fault
Do not admit fault ever as this can be used against you later when pursuing a personal injury claim.
Don't Have a Recorded Conversation Without a Lawyer
Before agreeing to make a recorded statement with your insurance company, you should contact an experienced personal injury lawyer who can guide you through this process.
Don't Agree to a Settlement Without Legal Counsel
A personal injury attorney can review any settlement offers to assess whether or not they are fair for your losses and/or damages. 
Contact a Cherry Hill Personal Injury Lawyer to Discuss Your Car Accident Case in New Jersey
Did you or a loved one sustain serious injuries due to a car accident in NJ? Don't let the medical bills pile up while you wait for the negligent party or their insurance company to do the right thing. Right now, you need an aggressive personal injury attorney on your side, fighting to get you the compensation you need, want, and deserve. The skilled attorneys at Begelman & Orlow, P.C. represent clients injured because of a car accident in Haddonfield, Collingswood, Haddon Township, Voorhees, and throughout New Jersey. Call 856-547-7400 or email us to schedule a consultation about your case. We have an office conveniently located at 411 NJ-70, Cherry Hill, NJ 08034, as well as offices located in Conshohocken, Pennsylvania. 

The articles on this blog are for informative purposes only and are no substitute for legal advice or an attorney-client relationship. If you are seeking legal advice, please contact our law firm directly.