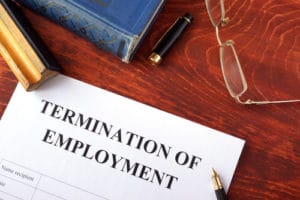 Many employees have natural concerns about their employment with regard to a potential whistleblower lawsuit. It's generally understood that an at-will employee may be fired by an employer at any time, for any reason—including no reason at all.
If you lost your New Jersey job because of a complaint about another party's illegal behavior or in the exercise of your personal legal rights, you may have the right to file a wrongful termination claim. Both state and federal laws prohibit the employer's ability to fire an employee who takes advantage of his or her rights under the laws.
Recently, the township of North Brunswick, NJ settled a whistleblower lawsuit. One of its employees alleged he suffered a demotion after he wrote up another staff member and complained to his supervisors about certain issues with staff. He said that because the disciplined employee had ties to the mayor, he was demoted in retaliation. He also claimed he was denied a significant amount of wages for back overtime.
The lawsuit also accused North Brunswick of other improprieties, including employees' sleeping on the job, paying employees when they weren't at work, selling scrap metal belonging to the township and pocketing the proceeds, taking tires belonging to the township for personal use, or working on personal vehicles when supposedly on the clock for the county.
A few days into the Middlesex County Superior Court trial, the parties reached a settlement of $250,000. Officials confirmed that the man did not lose his job because of the complaint. The man's legal fees were paid for by the Joint Insurance Fund.
As you see, New Jersey and federal laws are in place to protect an employee who asserts his or her rights or makes a complaint about inappropriate conduct at work. An experienced whistleblower lawyer will discuss your options and plan the best way for you to proceed.
Before meeting with an experienced whistleblower attorney, assemble a timeline of the events that underlie the complaint or report. Note when you filed the complaint or attempted to exercise your rights, and with whom you spoke and when, and what the result of these actions was.
To discuss your potential whistleblower case, contact Begelman & Orlow, Attorneys at Law, in Cherry Hill, NJ or Conshohocken, PA. We serve clients throughout New Jersey and greater Philadelphia, PA.