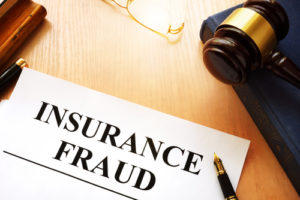 A 48 year old Paterson city employee was recently arrested and charged with committing insurance fraud after prosecutors say he drove a truck for a beverage distributor while receiving workers' compensation payments, according to an article at NJ.com.
The man, who worked for the Department of Public Works in Paterson, was allegedly injured on the job. He filed for workers' compensation, and the prosecutor's office claim that he gave "false and misleading statements" about his inability to work when he did so.
During the benefits period, the man was reportedly spotted driving a truck for a soda and beer distributor. He was charged with second-degree insurance fraud, which carries a 5-10 year prison sentence upon conviction.
Workers' compensation is a form of insurance that protects workers who are hurt on the job by providing access to medical payments, temporary disability payments, and similar benefits. While many workers and their employers benefit from workers' compensation systems, a claim for workers' compensation can quickly become complicated, particularly if an employer or insurer denies your claim.
Claims can also become more complex if the negligence of a third party, like a motorist or the manufacturer of a defective product, injured you on the job. In these situations, it may be possible to seek compensation not only from workers' comp insurance, but also from the third party who caused harm.
While most workers' compensation disputes do not end in criminal charges, the case of the Paterson city employee demonstrates just how tough it can be to navigate the rules of a claim in a way that accurately reflects your needs and protects your rights.
When a worker's compensation claim becomes complex, an experienced attorney can help. To learn more, contact the attorneys at Begelman & Orlow today for a free and confidential consultation. Our toll-free number is 866-627-7052.
The articles on this blog are for informative purposes only and are no substitute for legal advice or an attorney/client relationship. If you are seeking legal advice, please contact our law firm directly.