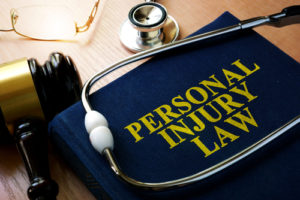 Tinnitus is a serious condition that causes millions of Americans to hear a constant, aggravating ringing within their ears. This persistent sensation is often caused by some sort of triggering event like neck trauma or exposure to extremely loud noises. An estimated 15 percent of Americans suffer from tinnitus, and some of these individuals with severe cases also have a degree of hearing loss. This nagging sound can create significant psychological distress that prevents people from working and carrying out other day-to-day activities.
New Research: There May Be a Way to Ease Tinnitus Symptoms
New research published in Science Translational Medicine suggests that weak electrical pulses to the neck and timed sounds in daily sessions can help ease the symptoms of tinnitus. The treatment helps damaged nerve cells revert back to a state of normalcy by assisting the brain in receiving sounds. Each participant in the study applied the method in 30-minute increments every day for four weeks, and many individuals reported a decrease in symptoms. These methods are still highly experimental, and the potential costs of such treatment have not yet been determined. The research group plans on beginning a new trial in the summer of 2018 to hopefully confirm the viability of future tinnitus treatments involving timed signals.
Experienced New Jersey Car Accident Lawyers Help Victims of Negligence Get Compensated for Hearing Loss and Tinnitus Injuries
While the leading cause of tinnitus is exposure to noise, the second-most common cause is neck and head injuries. Serious car accidents frequently cause injuries to the neck, back, and head. Moreover, car crash victims often develop whiplash that can lead to both hearing loss and tinnitus.
With a combined 65 years of experience, the personal injury attorneys at Begelman & Orlow understand how debilitating tinnitus can be for car accident victims. Our legal experts' experience and knowledge can help you pursue the compensation you deserve for this life-altering condition. If you were involved in an accident in NJ or PA and suffer from tinnitus, then call Begelman & Orlow Attorneys at Law now at 866-627-7052 to discuss your legal options.
The articles on this blog are for informative purposes only and are no substitute for legal advice or an attorney-client relationship. If you are seeking legal advice, please contact our law firm directly.