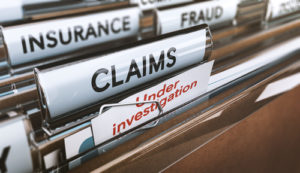 The United States government is a massive entity with many moving parts and many relatively independent agencies, many of which issue contracts worth hundreds of millions of dollars each year. Most of these contracts are fulfilled in good faith by the companies and individuals to which they are awarded, but as is often the case, some individuals or entities chose to try and receive compensation for work not performed. Because of the size of these agencies, it is very often difficult to detect instances of fraud, and therefore in order to try and encourage the reporting of instances of fraud by individuals with knowledge, the federal False Claims Act was implemented, and with it, the availability of "qui tam" actions.
What is a Qui Tam Action?
A qui tam action is a method by which an individual with knowledge of a fraud perpetrated against the United States is allowed to sue on behalf of the United States, and share in any recovery resulting from such fraud. The idea is to encourage reporting of fraud by allowing an individual to benefit from taking the risk of reporting.
Why is Reporting Fraud Risky?
Many times, individuals that are aware of fraud avoid saying anything about it out of fear of retribution, whether in the form of job loss, physical or verbal intimidation, or the loss of opportunities in similar areas of employment. The False Claims Act has "whistleblower" protections that are designed to protect individuals that report fraud and file qui tam actions; however, employers very often try to terminate employees that report what they believe to be fraudulent conduct for reasons unrelated to the reporting in an effort to circumvent whistleblower protections. Termination of employment and loss of the associated income may not be realistic for some people, further increasing the risk associated with reporting fraud.
Evidentiary Requirements for Qui Tam Claims
In addition to the stress and fear associated with the act of reporting fraud, successful qui tam claims require that the person alleging the fraud provide sufficient evidence regarding the alleged fraud, meaning that the individual must seek to gather evidence that supports the allegations of fraud while continuing as an employee of the company in question. This can put the employee in an incredibly challenging position as they attempt to pull together as much information as possible regarding the fraud in order to be able to substantiate the claim of fraud while continuing to do the job with which they have been tasked by the company.
Counterclaims by the Company
In many instances, companies that are accused of fraud against the government in qui tam actions will file its own claims against the person claiming fraud. Companies will often argue that the actions of the employee breach employment or confidentiality agreements or constitute outright theft of trade secrets or other proprietary processes or information, in an effort to have the claimant drop their claims or to try and leverage their likely financial superiority in a way that will ensure victory by brute force. Individuals filing qui tam claims must be ready for this possibility, and be confident that the evidence they possess is sufficient to convince a judge and jury.
Legal Rights of Employers and Employees to Certain Information
In qui tam actions, the False Claims Act provides protections for employees gathering information as well as for employers, which often have a vested interest in seeing that certain types of information remain secret. Generally speaking, evidence presented by a qui tam claimant will not be subject to confidentiality agreements or considered theft of information if:
The claimant had access to the evidence in the regular course and scope of their employment
The evidence is generally relevant to the fraud claimed
The evidence is not subject to a claim of privilege, or to a confidentiality agreement that the court finds outweighs the public policy harmed by enforcement
These guidelines are designed to prevent employers from tying the hands of individuals with information regarding fraud with the thread of financial and legal ruin.
Filing a Qui Tam Action
Qui tam actions are incredibly complicated and require a delicate balancing of the interests of the individual in protecting their jobs with the need to gather information and put together a strong case. The attorneys with the law firm of Belgelman & Orlow have over 115 years of combined experience in qui tam matters, and stand ready to guide you through the process if you have evidence of fraud against the government. Contact the law firm today to request a consultation.