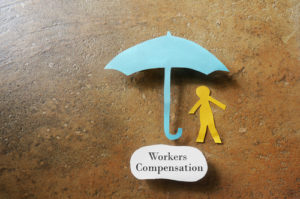 Many New Jersey employees are aware of the workers' compensation system – whether it is because they have seen an advertisement on television or in the newspaper, been advised about the program at work, or know someone that has filed a claim.  Regardless of how someone becomes aware of the system, they very often lack even a basic understanding of how the system operates and what it means to employers and employees alike.
Workers' Compensation Funding Comes from Insurance
Every employer in New Jersey that has more than one employee is required to have workers' compensation insurance.  State law allows certain employers to self-insure – meaning that any compensation claims arising are paid by the employer – but all others must purchase workers' compensation insurance.  This insurance constitutes a fund from which injury-related claims may be paid, and is designed to be non-adversarial, meaning that an employee that presents with a compensable injury is entitled to compensation for medical expenses and lost wages, without needing to prove that his or her employer was at fault.
What Will Workers' Compensation Payments Cover?
As noted, workers' compensation is designed to provide reimbursement for medical expenses incurred by an injured worker, along with reimbursement for lost wages associated with time away from work because of the injury.  The program is not designed to provide payments for pain and suffering related to the injury, or any payments resulting from the negligence of the employer. Those are covered by separate actions that must be conducted outside the workers' compensation system.
How Does Someone File for Workers' Compensation in New Jersey?
Anyone seeking to file a New Jersey workers' compensation claim should do the following:
Seek medical treatment.  If you have been injured on the job, seek medical treatment for those injuries as soon as they become apparent to you.  Do not delay medical treatment, as it can provide an opening for your employer to argue that your injury was made worse by your failure to seek treatment, or that your injury was not as bad as claimed.
Report the injury to their employer.  It may seem counterintuitive to some people – especially those whose jobs are labor intensive – but reporting a workplace injury to your employer is incredibly important.  Under New Jersey law, an employee must report a workplace injury within 90 days of its occurrence, or be barred completely from filing a claim for workers' compensation coverage.  Though not required, make sure your notice is in writing, notes the date, time, and location of the injury, and the name of the individual to whom you are submitting the report. The employer must then file a report regarding the injury to the New Jersey Division of Workers' Compensation within 21 days.
Follow the directions of your doctor.  After receiving initial medical treatment and reporting the injury, follow the treatment directions of your doctor.  Attend all scheduled follow-up appointments, take all medications as prescribed, and follow all rehab directions given. Listening to your doctor will ensure that your medical record outlines the true nature of your condition and its impact on your abilities, which will ensure that you are fully and correctly compensated for your injuries.
If your claim is denied, consult with an attorney.  If your employer or the workers' compensation insurance provider denies your claim, you should immediately consult with an experienced workers' compensation attorney.  You only have two years from the date your claim is denied to file an appeal.
Need Help With Your New Jersey Workers' Compensation Claim?
If you are worried about your employer challenging your workers' compensation claim, or if your claim has been denied, the attorneys with the law firm of Begelman & Orlow, P. C. stand ready to help you and ensure that you receive the compensation you deserve for your personal injury. Contact our office today for a consultation.
Contact a Workers' Compensation Lawyer to Discuss Your New Jersey Workplace Injury Case
A workplace injury can be devastating, particularly if it prevents you from returning to work for an extended period of time. Although NJ's Workers' Compensation laws are supposed to provide you with reimbursement for medical expenses and replacement pay for missed time at work, it is not always easy to get the Workers' Comp benefits you deserve. That is why you should speak with a knowledgeable Workers' Compensation lawyer about your situation and get guidance throughout the claims process. The experienced workers' compensation attorneys at Begelman & Orlow, P. C. represent clients in Camden, Cherry Hill, Voorhees, Haddon Township and all across New Jersey. Contact us at 866-627-7052  or email us today to schedule a confidential consultation about your work injury case. Our main office is located at 411 Route 70 East Cherry Hill, NJ 08034 and we also have offices in Conshohocken, PA.
The articles on this blog are for informative purposes only and are no substitute for legal advice or an attorney-client relationship. If you are seeking legal advice, please contact our law firm directly.