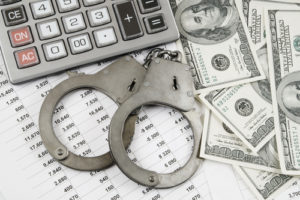 The one-time president of a Massachusetts-based linens supply company with offices in New Jersey as well as other states pleaded guilty in a federal court recently to wire fraud. The 62-year-old man had been charged with running up $245,000 in personal charges that he then tried to pass off to the company, according to a recent article on NJ.com.
The man, a resident of the Sewell section of Mantua, used his company-issued credit card to pay for restaurant meals, car repairs, escort services, and strip clubs, then listed them in the company's ledgers as maintenance, tolls, delivery charges, and similar business expenses.
The man faces up to 20 years in prison and will also be required to pay restitution, according to court documents.
Financial fraud is an ongoing problem for private companies and government entities alike. In the era of online banking and similar tools, a fraud case can easily expand past a local business or community and across state lines – making it a federal issue. In addition, a wide range of activities can fall under the definition of "fraud," which makes it vital to understand how fraud is identified and what evidence is used to prove its existence in court.
When this happens, an experienced and knowledgeable fraud attorney may not only need a deep understanding of finances and fraud laws but also the ability to understand how fraud is treated in different jurisdictions and how federal courts address fraud issues. This broad-yet-deep perspective is essential not only to build a strong case but also to anticipating potential challenges and responding to them proactively.
Whether you're facing fraud charges or you've uncovered a fraud scheme against the government and wish to blow the whistle, the experienced New Jersey and Pennsylvania attorneys at Begelman & Orlow can help. To learn more, contact our office today by calling our toll-free number: 866-627-7052.
The articles on this blog are for informative purposes only and are no substitute for legal advice or an attorney/client relationship. If you are seeking legal advice, please contact our law firm directly.