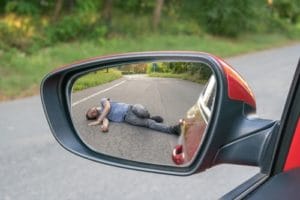 A 36 year old man was charged recently with causing the death of a Union City woman in a hit and run accident. According to a recent article on NJ.com, the man turned himself in to police in Cliffside Park in 2016, after which he was charged not only in connection to the crash death, but also in an alleged money laundering scheme.
Court statements reveal the 36 year old man is a father of two, and that his girlfriend lives in a condominium in North Bergen. His attorneys stated that he currently buys and sells vehicles and also works at a beauty school. Previous entries in his resume include time spent working in an auto body shop.
However, the court record was less clear on where the man currently lives. A Hudson County assistant prosecutor told the court that "there is no residence attributed to him." And while family members said he lived in Brooklyn, the only residence that seemed connected with the man was actually in Palisades Park – and the lack of food in the refrigerator and cabinets indicated that no one made that apartment a regular residence.
Police did claim, however, to have found a number of other items in the Palisades Park apartment. These included not only cash and jewelry, but also multiple passports, a Florida driver's license with the man's photo and a different name, and plane tickets to several foreign destinations, including Cuba, Colombia, and the Dominican Republic.
In a criminal or civil case, the details matter. Working with an attorney who knows which details to focus on and how to present them as part of a compelling case is essential. If you or a loved one have been involved in an auto accident the experienced New Jersey and Pennsylvania personal injury attorneys at Begelman & Orlow can help. To learn more, contact our office today by calling our toll-free number: 866-627-7052 or by filling out our convenient online contact form.
The articles on this blog are for informative purposes only and are no substitute for legal advice or an attorney/client relationship. If you are seeking legal advice, please contact our law firm directly.