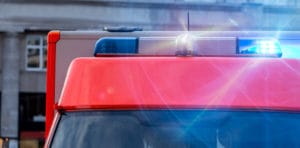 It's understandable to have an initial reactionary desire to flee the scene of an accident, but it's important to recognize the real consequences that running could have on your future and the future of victims possibly injured in the wreck.
Civil Ramifications For Hit and Runs In NJ
When you've been in a collision, you should never leave without checking on the passengers in the other car. Someone may be seriously injured, trapped or disabled. The emotional guilt of leaving an accident and failing to provide medical care to someone in need is not something you need on your conscience. In addition, you may be held financially liable in civil court when you've fled the scene of an accident. In New Jersey, car accidents are one of the top causes of personal injuries.
As if the emotional and civil tolls of committing a hit-and-run weren't enough, criminal sanctions have been put into place to further deter this behavior. When someone is injured, you could potentially be charged with a felony hit and run. This charge carries heavy financial fees and a possibility of incarceration. If you are convicted of a hit and run, then you may lose your driver's license for a period of up to three years depending on the circumstances of the collision and the extent of the victim's injuries. It's not unheard of for someone to have a lifetime revocation of their driver's license when the hit and run damage is severe or causes a loss of life.
Contact An Experienced New Jersey Car Accident Attorney
Whether you've been accused of a hit and run crime or been a victim of one, our firm can help. Our convenient online contact form can be used to reach out to our law office. Once submitted, you will hear back from one of our trusted attorneys as promptly as possible.
The articles on this blog are for informative purposes only and are no substitute for legal advice or an attorney-client relationship. If you are seeking legal advice, please contact our law firm directly.