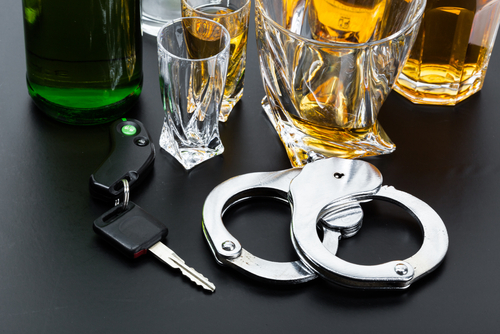 You may be surprised to learn that Thanksgiving Eve, or the Wednesday evening before Thanksgiving Day, represents one of the busiest days of the year for bars and restaurants. Many people choose to go out for after-work drinks on Thanksgiving Eve or get dinner at a restaurant to avoid having to cook before needing to put together a large dinner on Thanksgiving. 
However, Thanksgiving Eve being one of the biggest bar and restaurant nights means that the evening also sees some of the highest DUI rates in the year.
Why Do DUI Rates Go Up on Thanksgiving Eve?
Many people get Thanksgiving Day and the entire weekend off as a holiday, meaning they may not need to wake up early on Thanksgiving morning. In addition, lots of workers leave the office or workplace early on Wednesday, and they choose to head out to the bars for some post-work drinks with their co-workers before everyone heads out for the holiday weekend.
People who travel out of town for Thanksgiving may also choose to go out to bars and restaurants with loved ones they haven't seen in a long time to catch up, especially with other friends and family members who will be at their own Thanksgiving dinners.
Unfortunately, some people get into the celebration spirit for Thanksgiving a little too much on Thanksgiving Eve, leading to situations where they get behind the wheel after having had too much to drink.
DUI Enforcements Step Up on Thanksgiving Eve
Law enforcement agencies across New Jersey are also aware of how popular bars and restaurants can be on Thanksgiving Eve. As a result, many departments step up DUI enforcement efforts on the Wednesday evening before Thanksgiving, including setting up DUI checkpoints and deploying additional officers to look for drivers who appear to be intoxicated.
How to Avoid a DUI
If you plan to go out on Thanksgiving Eve, tips to help avoid being arrested for DUI include:
If you drink, do so in moderation. Remember that even one drink can impair you enough to make you an unsafe driver.
Consider having a designated driver who will refrain from alcohol.
Make alternative transportation arrangements, such as taking public transit or calling a cab or an Uber or Lyft.
What Should You Do If You Are Stopped and Arrested for DUI?
If you are stopped by police at a DUI checkpoint or on suspicion of DUI, you should exercise your right to remain silent. If the officer asks you where you have been or how much you have had to drink, you can politely decline to answer. In addition, you can also decline to submit to field sobriety tests; the Implied Consent Law only requires you to submit to a breath test.
Of course, police may have other factors they rely on to arrest you for DUI even if you decline to answer questions or submit to field sobriety tests, such as witnessing poor driving from you, smelling alcohol on your breath, or observing you with glassy eyes or slurred speech. If you are arrested for DUI, you are expected to submit to a breathalyzer test; your driver's license can be suspended if you refuse a breath test. You should also request to speak to an attorney after being arrested for DUI.
Contact an Experienced Cherry Hill DWI Defense Attorney About Your Drunk Driving Charges in New Jersey
Have you been charged with a DWI or DUI offense in New Jersey? A drunk driving conviction could leave you with a permanent record, and it could result in your driver's license being suspended for a very long time. That is why it is imperative that you speak with a qualified criminal defense lawyer about your case. The lawyers at Begelman & Orlow represent clients charged with drunk driving, breath test refusal, and related offenses in Voorhees, Lindenwold, Haddonfield, Collingswood, and throughout New Jersey. Call (856) 547-7400 or fill out our confidential online form to schedule a free consultation about your case. We have an office located at 411 Route 70 East, Cherry Hill, NJ 08034, in addition to offices located in Feasterville, PA.
The articles on this blog are for informative purposes only and are no substitute for legal advice or an attorney-client relationship. If you are seeking legal advice, please contact our law firm directly.