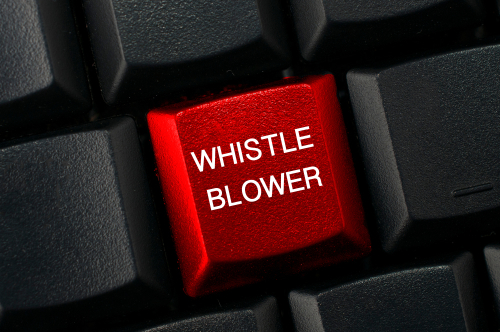 Whistleblower laws protect individuals who report fraud or theft. These laws are designed to encourage current and former employees to report known instances of wrong-doing in a business. Retaliation laws protect the individual once they do file a complaint. They prevent employers and organizations from retaliating on an employee.
What Are Whistleblower Laws?
Whistleblower laws ensure the financial safety and protection of all employees. These laws are included in the Conscientious Employee Protection Act (CEPA) and can recover compensation for legal costs, lost wages, and benefits, as well as civil fines. These laws also protect employees from being discharged or discriminated against, because of a complaint filed.
How to File a Whistleblower or Retaliation Claim in New Jersey
If you believe that you are the victim of a whistleblower or retaliation claim, then you might decide to file a case with the state of New Jersey. You can file a claim with the following steps:
Reach out to a whistleblower or retaliation claims lawyer: It is important to work with a lawyer who is familiar with New Jersey's whistleblower or retaliation laws. Your lawyer will evaluate the details of your case and determine the next best steps to take. They will also guide you on the type of documentation that you need to build your case.
Begin collecting evidence: You only have two years from the date of the retaliatory action to file a complaint. This means that you will want to begin building your case as soon as possible. When your case is ready, your lawyer will file it with the appropriate court. If you are filing a claim for retaliation, then you have just 180 days to do so.
Continue to help: It is possible that your lawyer or the government will have more questions regarding the complaint. The more help that you offer, the more evidence that they can collect to back up your claim.
Know your rights: Your employer might threaten to fire you for a whistleblower complaint. However, it is important that you know your legal rights. Working with an experienced whistleblower and retaliation lawyer can help to ensure that your rights are protected throughout the process.
Types of Whistleblower Cases
Whistleblower laws cover any case in which an employee reports acts of injustice or theft. This might include:
Discrimination in the workplace
Civil service mismanagement
Fraud regarding the Family Leave Act
Right to know under the hazardous substance act
Conducting minimum wage violations
Failing to follow occupational health and safety (OSHA) regulations
Wage and equal pay discrimination
School harassment for reporting bullying
Retaliation covers any acts of retaliating on an employee for reporting wrongdoing in the workplace. Retaliation might include a demotion, less hours, reduced pay, or even losing their job. Fortunately, when you work with a good lawyer, you will know what to expect each step of the way. Don't let doing the right thing negatively impact your life. We're here to help navigate you through New Jersey's whistleblower and retaliation laws. We'll help you stand up for what's right.
Contact a Cherry Hill Whistleblower Lawyer to Discuss Your Retaliation Case in New Jersey
Filing a whistleblower complaint can be overwhelming, especially if fear retaliation. Although New Jersey whistleblower laws are supposed to protect, it is not always easy to get the protection that you deserve. That is why you should speak with a knowledgeable whistleblower lawyer about your situation and get guidance throughout the claims process. The experienced whistleblower attorneys at Begelman & Orlow, P.C. represent clients in Camden, Cherry Hill, Gloucester Township, Winslow, and all across New Jersey. Call (856) 547-7400 or fill out our online contact form today to schedule a consultation about your whistleblower case. Our main office is located at 411 Route 70 East, Cherry Hill, NJ 08034 and we also have an office in Feasterville, PA.
The articles on this blog are for informative purposes only and are no substitute for legal advice or an attorney-client relationship. If you are seeking legal advice, please contact our law firm directly.