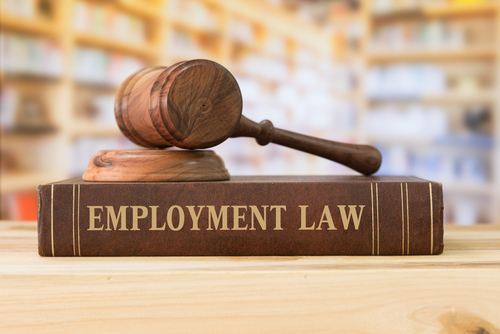 New Jersey law requires all employers to employ individuals regardless of their race, color, gender, disability, or any other categorization that falls under state law. Failing to follow these regulations can lead to expensive fines. Learn more below.
Understanding New Jersey Laws
New Jersey prohibits employer discrimination based on any of the following:
Race
Religion
National origin
Age
Color
Ancestry
Nationality
Marital status
Gender
Military service
Sexual orientation
Blood traits
Genetic information
Disability
Any employer who intentionally or has regulations in place that prevent the fair employment of an employee based on any of these characteristics can be guilty of employee discrimination.
Types of Discrimination
There are two types of discrimination, which include:
Disparate treatment: Disparate treatment discrimination occurs when an employer intentionally discriminates.
Disparate impact: Disparate impact occurs when a policy in place is not meant to discriminate, but can lead to discrimination.
Understanding the different types of discrimination can help you evaluate whether or not you are the victim of employment discrimination.
Defining Retaliation
Laws not only state that an employee cannot be fired due to a protected characteristic, but also that they can report the employer in the event they are discriminated against. This is often referred to as "blowing the whistle." New Jersey law protects whistleblowers from employer retaliation.
What To Do If You Believe You're Discriminated Against in New Jersey
If you feel that you are being, or were, discriminated against in the workplace, follow these important steps:
Collect documents: It is important to begin collecting documents that demonstrate the discrimination as soon as possible. These documents will be important in building your case. Be sure to include all details like time, date, event, and any witnesses.
Report discrimination: You will want to report any occurrences of discrimination to your supervisor as soon as possible. Discrimination is not always the action or policy of the employer and could be an issue with a supervisor or management instead. You will also want to file your case with either the New Jersey Division on Civil Rights (DCR) or the Equal Employment Opportunity Commission (EEOC).
Be aware of retaliation: Filing a claim of discrimination can bring up a lot of emotions and retaliation is always possible. While it can be scary to think that you might lose your job or be threatened financially, it is important to include these details in your file along with the report.

Consider working with a discrimination lawyer: The legal process for filing a claim can feel overwhelming and confusing. When you choose to work with a legal team that is familiar with New Jersey's discrimination laws, you can ensure that you have a team fighting for your rights. You can also protect yourself from acts of retaliation, while your legal team builds your case.
While some cases of employer discrimination can be handled by discussing the occurrence with your human resource department, this is, unfortunately, not always the case. If you are dealing with employment discrimination in New Jersey or you are fearful of retaliation, then it might be useful to work with a lawyer.
Contact an Experienced Cherry Hill Employment Discrimination Lawyer
Have you been discriminated against by an employer? Under federal and state laws, you have rights and the employment discrimination lawyers at Begelman & Orlow, P. C. can help you. We have helped residents of Cherry Hill, Mt. Laurel, Medford and throughout New Jersey, fight for their employment rights. Call (856) 547-7400 or fill out our contact form to schedule a consultation about your case. We have an office located at 411 Route 70 East, Cherry Hill, NJ 08034, as well as an office in Feasterville, Pennsylvania.
The articles on this blog are for informative purposes only and are no substitute for legal advice or an attorney-client relationship. If you are seeking legal advice, please contact our law firm directly.