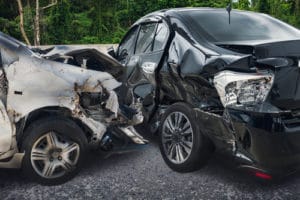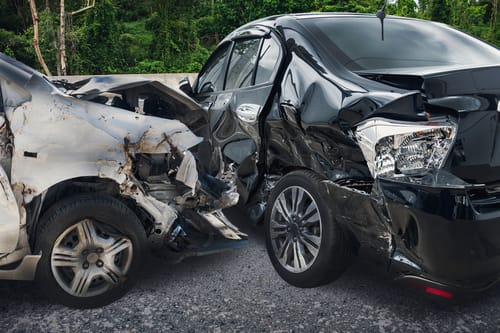 Franklin Township police are reporting that a deadly crash resulted in the death of a Franklinville woman and the injury of three children and one adult. The victim, a Franklinville woman aged 28, was reportedly driving a 2005 Chevy Cavalier south on Delsea Drive at around 6:30 p.m. when she crashed into a 1994 Dodge van that was driving north. The Franklinville woman was pronounced dead at the scene.
The accident resulted in the driver of the other vehicle, a 41-year old male of Franklinville, to become trapped in the vehicle. He was airlifted to Cooper University Hospital for treatment for sustained head and leg injuries after aides of the Franklinville Fire Department removed him from the vehicle.
The three children in the Cavalier have not been identified but were also transferred to Cooper University Hospital to treat their injuries. Details regarding the injuries sustained or the condition of the children were not released. Police are investigating how the crash occurred – details regarding how she lost control of the vehicle are not yet clear.
Traffic collisions are an extremely common occurrence.  According to statistics from the New Jersey Department of Transportation, nearly 500 people are killed on New Jersey roads every year. This number shows no signs of dropping as car accident fatalities soared by over 8 percent in the past year alone.
The injuries sustained in a car accident can be devastating physically, mentally, and financially. Nobody should have to suffer at the hands of someone else's negligence.
If you or a loved one has been injured, or if you've lost a loved one in a car accident, contact an experienced personal injury lawyer who can help. Contact the law offices of Begelman & Orlow online or by phone at 866-627-7052 today to schedule your case consultation. You could be eligible for compensation for your injuries.
The articles on this blog are for informative purposes only and are no substitute for legal advice or an attorney/client relationship. If you are seeking legal advice, please contact our law firm directly.