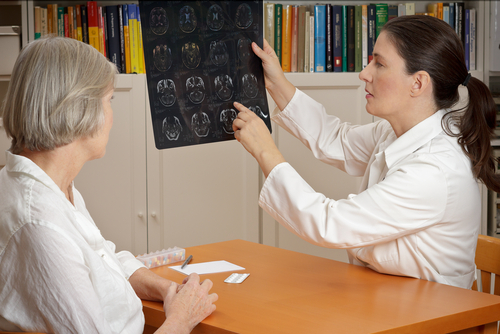 Whether or not you intend to seek compensation following an accident in which another party is at-fault, the most important thing to do following the accident is to get prompt medical attention.
There are a few reasons why prompt medical attention is so important:
It Protects Your Health
Of course, one of the most obvious reasons for seeking immediate medical attention is to protect your health. Many accidents, including car and truck accidents, slip and falls, or any other type of accident can lead to severe and life-changing injuries. One of the problems with being involved in an accident is that the sudden impact can increase the adrenaline in your body.
An increase in adrenaline can mask symptoms of severe medical concerns. It is possible that you won't feel symptoms from an accident-related injury until many days, or even weeks later. This can worsen the symptoms and the outcome of the injury. In some cases, like with internal bleeding, it can even threaten your life.
It Protects Your Legal Rights
Another problem with waiting to seek medical attention is that should you require medical care, later on, it can be difficult, if not impossible, to connect the injury to the accident. If another driver or person was at-fault and you are now left to deal with injuries, you might be able to prove that they are at-fault.
It Makes You Eligible For An Insurance Claim
Because New Jersey is a no-fault auto insurance state, this means that you will seek compensation from your insurance provider. However, similar to filing a third-party personal injury case, if you do not seek immediate medical care, the insurance provider might question that your new symptoms are related to the accident, and deny your claim.
It May Result in Less Compensation
Even if you are able to connect a delayed injury to the accident, it is likely that the other party, or the insurance provider will argue that your injuries are not that severe. If they were severe, they will claim that you would have received immediate medical care. This can lead to less compensation, even if your injury is life-changing and will affect your ability to return to work.
Important Steps to Take Following an Accident
Seeking medical care is the first, and arguably, the most important step to take following an accident, in which you are injured. Then, you will want to complete the following steps:
File a police report: It is also important to document the accident and a police report will create a record of the incident. Notify the local police before leaving the scene.
Notify your insurance company: Stay within the requirements of your insurance provider by notifying them as soon as possible. Avoid accepting or placing blame.
Document the accident: Begin to collect documentation of the accident. This includes photos, videos, medical records, and witness statements.
Reach out to a personal injury lawyer: Whether or not you received immediate medical care, you might be eligible for compensation. Reach out to an experienced personal injury lawyer today to discuss your options, whether that means filing a third-party personal injury claim or seeking compensation from your insurance provider.
Protect yourself and your eligibility to collect any compensation that you deserve by receiving medical care immediately following an accident. Then, begin to document your case by collecting important evidence. If your insurance provider is not offering you an amount appropriate to cover your damages, then consider reaching out to an experienced lawyer.
Contact a Cherry Hill Personal Injury Lawyer to Discuss Your Personal Injury Case in New Jersey
Did you or a loved one sustain serious injuries due to a personal injury in New Jersey? Don't let the medical bills pile up while you wait for the negligent party or their insurance company to do the right thing. Right now, you need an aggressive personal injury attorney on your side, fighting to get you the compensation you need, want, and deserve. The skilled attorneys at Begelman & Orlow, P.C. represent clients injured because of a personal injury accident in Camden, Cherry Hill, Gloucester Township, Winslow, and throughout New Jersey. Call (856) 547-7400 or fill out our online contact form to schedule a free consultation about your case. We have an office conveniently located at 411 Route 70 East, Cherry Hill, NJ 08034, as well as an office in Conshohocken, Pennsylvania.
The articles on this blog are for informative purposes only and are no substitute for legal advice or an attorney-client relationship. If you are seeking legal advice, please contact our law firm directly.