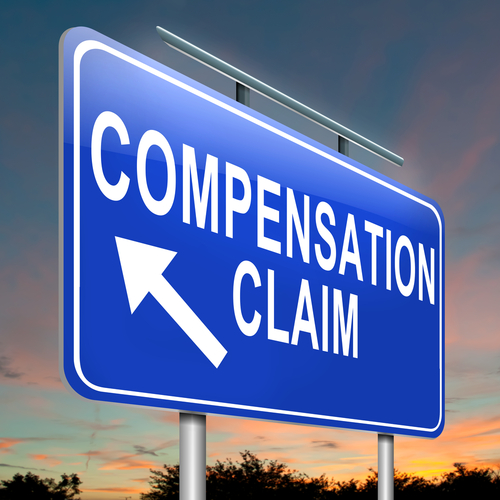 Workers' compensation is meant to help an injured worker cover their expenses while they recover from a workplace injury. How much you can expect and for how long is not always clear prior to filing a workers' compensation claim. Even after you have filed your claim, you might wonder how long you will receive compensation payments. Learn more below.
Factors that Can Affect Your Compensation Claim
The type and extent of your injury will dictate not only how much compensation you receive, but also for how long. Workers' compensation divides injures into the following types:
Temporary disability: A temporary disability is one that is short-term. It includes minor injuries that will allow the individual to return to work soon. Under temporary disability benefits, individuals can expect compensation for up to 90 days.
Permanent partial disability: A permanent partial disability is an injury that includes longer-term recovery. Individuals are not expected to recover and return to work within the previous 90-day period. Permanent partial disability allows for the compensation of partial lost wages for up to 500 weeks.
Permanent total disability: A permanent total disability is an injury that will not allow the employee to return to ever. Because the individual is not expected to return to work, they will be eligible for infinite benefits.
Disfigurement: Disfigurement includes severe injuries that not only prevent the individual from returning to work, but also difficulties in their daily life. Disfigurement often includes the loss of limb or other bodily part. Individuals can collect compensation, usually in a one-time payment.
With compensation timelines based on the severity of the injury, it is important to work with an experienced workers' compensation medical provider. The medical provider will not only need to determine the extent of the immediate injuries, but also the impact of those injuries on the rest of your life.
Recent Pennsylvania Workers' Compensation Changes
Pennsylvania has made some significant changes to the workers' compensation regulations over the last couple of years. In 2017, they denied a section in the Pennsylvania Workers' Compensation Act (PWCA) that set specific guidelines stating that an impairment rating evaluation (IRE) could disqualify employees from benefits.
If you were collecting workers' compensation benefits during this time and were wrongly disqualified, it can be useful to reach out to a lawyer. A lawyer will evaluate the details of your case and determine whether you were wrongly denied for your benefits.
Reasons to Work With a Workers' Compensation Lawyer
The workers' compensation claims process is not always clear. Both your employer and the state will often have different requirements and failing to meet these rules in a timely manner can deem you ineligible for the benefits that you deserve. When you work with one of our experienced workers' compensation lawyers, you not only have someone to walk you through the process, but you can also improve your chances of being approved for your claim on the first filing. Even if you already filed and believe that you were wrongly denied for benefits, one of our lawyers will help you file an appeal and collect the compensation that you deserve.
Contact a Feasterville Workers' Compensation Lawyer to Discuss Your Pennsylvania Workplace Injury Case
A workplace injury can be devastating, particularly if it prevents you from returning to work for an extended period of time. Although Pennsylvania Workers' Compensation laws are supposed to provide you with reimbursement for medical expenses and replacement pay for missed time at work, it is not always easy to get the Workers' Comp benefits you deserve. That is why you should speak with a knowledgeable Workers' Compensation lawyer about your situation and get guidance throughout the claims process. The experienced Workers' Compensation attorneys at Begelman & Orlow, P.C. represent clients in Feasterville and all across Pennsylvania. Call (856) 547-7400 or fill out our online contact form today to schedule a consultation about your work injury case. Our main office is located at 411 Route 70 East, Cherry Hill, NJ 08034 and we also have an office in Feasterville, PA.
The articles on this blog are for informative purposes only and are no substitute for legal advice or an attorney-client relationship. If you are seeking legal advice, please contact our law firm directly.