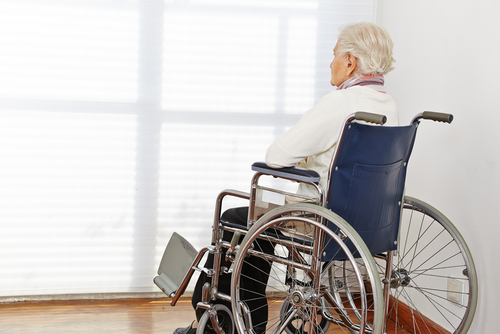 When you choose a nursing home to care for your loved one, you expect them to treat them with the same care as you would. Unfortunately, this is not always the case. Nursing home residents are subject to neglect and abuse. If your loved one is the victim of nursing home abuse, it could result in both psychological and financial damages.
Type of Nursing Home Abuse
Nursing home abuse is not always physical in nature. In fact, there are many other types of abuse that can occur.
Nursing home abuse includes:
Neglect: Neglect occurs when the resident's basic needs are not being met. This could include failing to provide them with a safe environment, healthy, nutritious meals, or access to the healthcare and medications that they need. Neglect could also include failing to monitor residents, which can lead to injuries.
Physical abuse: Physical abuse includes acts of violence like hitting, kicking, dropping, or punching. Physical abuse is often the easiest to recognize.
Emotional abuse: Emotional abuse covers acts of verbal insults or threats. It might also include holding off on mental health resources.
Sexual: Sexual abuse includes any actions of unwanted sexual activity. Sexual abuse can also lead to emotional or psychological damages.
Verbal: Verbal abuse often includes threats of physical violence. It can also include name calling of the residents.
Financial: Financial abuse includes manipulating or controlling a resident's financial assets. This might include taking valuables, controlling funds, committing forgery, or theft.
Some types of nursing home abuse are easier to identify, whereas others are not as clear. Additionally, nursing home residents can respond in different ways.
Determining Fault When Nursing Home Abuse Occurs
It is not always easy to determine who is responsible when nursing home abuse occurs. It might seem like the resident's direct support staff is responsible, but a typical resident will interact with multiple team members in a day, even more than what the family often notices.
It is usually one of the following who is at fault when nursing home abuse occurs:
Direct staff
Support staff
Nursing staff
Medical professionals
Administrative staff
Other residents
It is also possible for more than one team member to be at fault when nursing home abuse occurs. For example, if an administrative member is aware of the abuse, but doesn't report it, then they may be just as liable. Additionally, if another resident is inflicting harm to other residents, it is the staff's responsibility to manage the situation.
How to Handle Suspected Nursing Home Abuse in Pennsylvania
If you believe that your loved one, or someone you know, is subject to nursing home abuse, it is important to take action. Failing to do so could result in them being exposed to additional abuse.
The Older Adults Protective Services Act (OAPSA) requires that any person who knows of nursing home abuse should report it to the Local Area on Aging. The Pennsylvania OAPSA can be reached at: 1-800-490-8505.
Important Steps to Take If Your Loved One is the Victim of Nursing Home Abuse
It can be even more difficult if it is your own loved one who is the victim of nursing home abuse. These steps will ensure that they receive the care they need, while also protecting their rights:
Report the abuse ASAP
Get medical care, if needed
Evaluate the safety of your loved one
Discuss your case with a nursing home abuse lawyer
A nursing home abuse lawyer can help you evaluate your legal options. Your loved one might be subject to financial compensation for the damages they have incurred. These damages can help you cover the costs of moving them to a new residence or for receiving the medical care they need following the abuse.
Contact a Cherry Hill Nursing Home Abuse Lawyer to Discuss Your Case Today
Seniors in nursing homes and other care facilities deserve to be treated with respect and dignity. Additionally, nursing home staff needs to ensure that patients are safe and secure at all times. If your loved one suffered an injury, or worse, due to nursing home negligence or abuse in Pennsylvania, you need to speak with a qualified attorney. The experienced nursing home neglect attorneys at Begelman & Orlow, P.C. represent clients throughout Pennsylvania, including Camden, Cherry Hill, Gloucester Township, and Marlton. Call (856) 547-7400 or fill out the online contact form to schedule a free consultation today. We have an office conveniently located at411 Route 70 East, Cherry Hill, NJ 08034, as well as an office in Feasterville, Pennsylvania.
The articles on this blog are for informative purposes only and are no substitute for legal advice or an attorney-client relationship. If you are seeking legal advice, please contact our law firm directly.