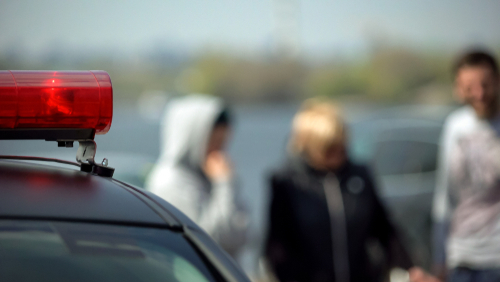 If you are bringing an accident claim after you have been injured by the recklessness of another party, you must be able to show that there is plenty of evidence to back your statements. When you need to prove that you are not to blame for an accident but instead another party has caused you harm, you will have to provide numerous types of evidence. One of the most common types of evidence that supports many claims each year are witness statements. Learn more about how they're used in a personal injury case below.
Witness Statements Used to Support Innocence
If you were responsible for causing any part of your injuries due to an accident, you may find that your compensation award will be reduced or completely eliminated. If you have witnesses on your side who saw the accident take place, you will be able to show that you are innocent and that another party actually caused your accident. Witnesses can be some of the most useful parties to speak on behalf of the position of the vehicles, the speed that one or both vehicles were traveling at, and any statements that the parties made following the accident.
Witness Statements Used for Supporting Guilt
On the other hand, witness statements can also be a useful tool for showing that another party is guilty. If the witness claims that you actually contributed to your own accident because they saw you texting before the collision occurred, you may find that your right to compensation is reduced by a particular percentage, or that you are unable to gain compensation at all. Defendants use witnesses on some occasions so that they can reduce their liability in a claim.
Supporting and Discrediting Injuries
Witnesses can also be used to show that you have injuries or that your injuries may not be as severe as you claim they are. For instance, if a witness claims that your vehicle was crushed and you were unable to move following an accident, this may support the claim that you have a spinal cord injury. On the other hand, a witness may say that your claims of not being able to walk after an injury are not true when they spotted you walking around in public or posting photographs of you walking on social media. Witnesses can be extremely beneficial to your case but, on some occasions, you may find that their statements take your claim in the opposite direction.
Is the Witness Credible?
One of the most important aspects that the judge or jury will consider is just how credible a witness is. Their trustworthiness and demeanor truly matter when it comes to the outcome of your case. If the witness is not deemed credible by the court, their testimony may not be taken into account.
Contact a Cherry Hill Personal Injury Lawyer to Discuss Your Personal Injury Case in NJ
Did you or a loved one sustain serious injuries due to an auto accident in New Jersey? Don't let the medical bills pile up while you wait for the negligent party or their insurance company to do the right thing. Right now, you need an aggressive personal injury attorney on your side, fighting to get you the compensation you need, want, and deserve. The skilled attorneys at Begelman & Orlow, P.C. represent clients injured because of a motor vehicle accidents in Cherry Hill, Marlton, Haddon Heights and throughout New Jersey. Call (866) 627-7052 or fill out our online contact form to schedule a consultation about your case. We have an office conveniently located at 411 Route 70 East, Cherry Hill, NJ, as well as offices in Feasterville, PA.
The articles on this blog are for informative purposes only and are no substitute for legal advice or an attorney-client relationship. If you are seeking legal advice, please contact our law firm directly.