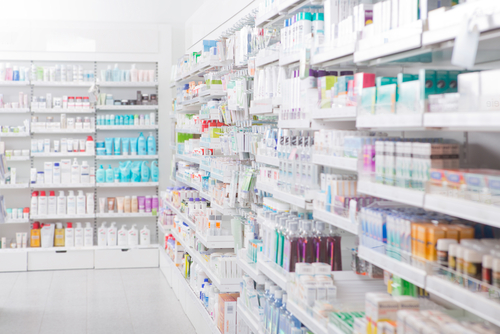 Pharmacy fraud is a type of fraudulent activity that involves prescriptions.
Pharmacy fraud might include things like:
Switching one prescription drug for another one
Fraudulent billing to the insurance company
Charging for brand name prescriptions, but giving generics to the patient
Failing to fill prescription quantity as prescribed
Pharmacy fraud occurs when the pharmacist, or technician, fraudulently fills the wrong prescription, or the wrong amount, in an attempt to gain financially. Pharmacy fraud also can occur with Medicare or Medicaid scams.
How to Prevent Pharmacy Fraud
While you cannot always prevent pharmacy fraud, there are things that you can do to reduce your chances:
Count your prescriptions before leaving the pharmacy
Report all cases of prescription inaccuracies
Immediately report any inconsistencies to your insurance company
Ensure the pharmacist always follows the prescription as noted
Being diligent is one of the best ways to prevent pharmacy fraud from happening to you. While it might be time-consuming to count your pills every time you leave the pharmacy or to report minor mistakes, this can prevent larger occurrences of pharmacy fraud.
How to Report Pharmacy Fraud
If you believe that you are the victim of pharmacy fraud, it is important to report your suspicions as soon as possible. You can report suspicions of pharmacy fraud to the Health & Human Services Office of the Inspector General at 1-800-447-8477. You can also report it on their website by filling out the online form. After reporting your suspicions, the inspector general will investigate the report.
When to Work With a Lawyer Following Pharmacy Fraud
While most cases of pharmacy fraud are done to benefit financially, these fraudulent activities can also lead to injuries. If the prescriptions that are swapped out fail to prevent medical problems, the patient can suffer. In some cases, failing to appropriately fill the prescription as listed can also lead to medical problems.
If you, or a loved one, were injured due to pharmacy fraud, it is important to reach out to a lawyer as soon as possible. Not only will your lawyer help with investigating the fraud, but they will also demonstrate how the negligence and actions of the pharmacist injured you.
Pharmacy fraud continues to be an increasing problem all over the country. If you are the victim of fraud, it is important that you get the representation that you deserve.
Whistleblower Protection
If you are aware of a pharmacy fraud scam, you might fear retaliation for reporting it. The state of New Jersey has whistleblower protection laws in place to protect you, allowing you to do the right thing. Our lawyers are familiar with these laws and can help you navigate your case if you were wrongly penalized after reporting a known scam.
Contact a Skilled Attorney to Discuss Your Pharmacy Fraud Case
Begelman & Orlow, P.C. have represented many clients with pharmacy fraud concerns in Camden, Cherry Hill, Gloucester Township, Winslow, and all throughout New Jersey. Call us today at (856) 547-7400 or fill out our online contact form. We also have an office conveniently located at 411 Route 70 East, Cherry Hill, NJ 08034, as well as an office located in Conshohocken, PA.
The articles on this blog are for informative purposes only and are no substitute for legal advice or an attorney-client relationship. If you are seeking legal advice, please contact our law firm directly.