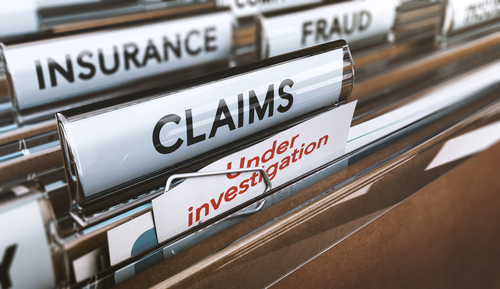 False Claims Act Violations
The UK-based pharmaceutical company Mallinckrodt has agreed to settle federal False Claims Act claims. The drugmaker has agreed to make a $15 million settlement payment to the federal government to resolve whistleblower allegations that the company, back when it was known as Questcor Pharmaceuticals, provided benefits and other kickbacks to physicians to induce them to write prescriptions for the company's drug HP Acthar Gel, a drug used to treat conditions such as multiple sclerosis, arthritis, and fatal infant spasms, at the same time dramatically increasing the price of the gel.
Mallinckrodt's Alleged False Claims Act Violations
Two whistleblowers who previously worked for Questcor as a sales specialist and neurology specialist, filed a qui tam action under the False Claims Act. The whistleblowers were represented by Attorney Ross Begelman, managing partner at Begelman & Orlow, a national law firm located in Cherry Hill, New Jersey. The firm, and Attorney Begelman in particular, have a track record of success representing whistleblowers in corporate fraud cases. Begelman & Orlow take cases under the False Claims act nationwide. The whistleblowers represented by Begelman & Orlow alleged that the pharmaceutical company engaged in "wine and dine" tactics with physicians to boost sales of Acthar and further instructed staff to conceal evidence of the company's illegal marketing practices. At the outset of his clients' qui tam action, Attorney Begelman noted that it was rare for the government to intervene in False Claims Act cases such as the one filed by Begelman & Orlow's clients.

However, the government ultimately chose to exercise its right to intervene in the action after finding that sales representatives had offered entertainment and dining to physicians as part of their marketing of Acthar. Following its investigation, the government alleged that Questcor/Mallinckrodt used a foundation as a conduit to pay illegal kickbacks in the form of copay subsidies for Acthar, which allowed the company to market the drug as "free" to physicians despite the fact that the company ultimately raised the price of Acthar by as much as 1600%. The government alleged that Mallinckrodt was the sole donor to the foundation and directed physicians and Acthar-using patients to the foundation so that the drug would be "free" to patients. However, as a result, Mallinckrodt was able to submit millions of dollars in false claims to Medicare and Medicaid.
Mallinckrodt Agrees to Settle Claims
As part of its settlement, Mallinckrodt has agreed to pay the government $15.4 million to resolve the allegations raised by the whistleblowers represented by Attorney Ross Begelman and his firm Begelman & Orlow. However, this settlement only partially settles the entire False Claims Act case. The government's allegations, raised after it intervened in the action, that Mallinckrodt improperly used its patient assistance foundation to pay illegal kickbacks in the form of copay subsidies for Acthar, are not covered by this $15.4 million settlement and thus the case is still ongoing. For their efforts, the whistleblowers will receive payments totaling $2.9 million from the $15.4 million settlement. The whistleblowers' recovery results from the efforts of Begelman & Orlow and Attorney Ross Begelman, made possible by their decades of experience representing New Jersey and Pennsylvania whistleblowers and successfully litigating claims against some of the largest corporations in the company to obtain large relators' fees for clients.
Contact a Cherry Hill False Claims Act Lawyer to Discuss Your Qui Tam Claims in New Jersey
Are you an employee who has evidence of fraud and price-fixing by pharmaceutical companies in New Jersey? Right now, you need an aggressive False Claims Act attorney on your side, fighting to help you shed light on your employer's fraudulent and illegal acts. The skilled attorneys at Begelman & Orlow represent clients pursuing qui tam claims in Camden, Winslow, Pennsauken, Voorhees, and throughout New Jersey. Call (856) 547-7400 or fill out our online contact form to schedule a consultation about your case. We have an office conveniently located at 40 Rte. 70 E. Cherry Hill, NJ 08034, as well as offices in Conshohocken, PA.

The articles on this blog are for informative purposes only and are no substitute for legal advice or an attorney-client relationship. If you are seeking legal advice, please contact our law firm directly.