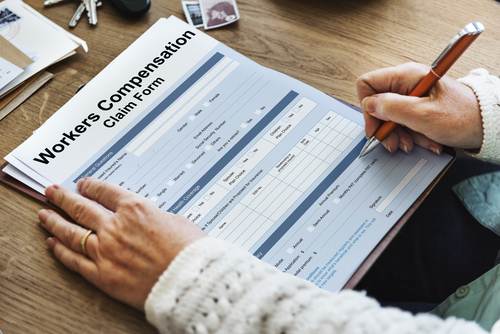 Workers' Compensation
There have been occurrences of workers' compensation patients complaining that they were not receiving adequate care from their medical provider. Unfortunately, it is not as easy as transferring physicians. If you do not believe that you are receiving sufficient care from your medical provider, then you will want to take the following steps:
Document your visits: It is important to document your visits in the event that you need the information to build a case later. If possible, keep a journal with each visit including the medical services that were offered and how you were treated. You might also include things like time of appointment, the time you were seen, and whether or not the physician listened to your complaints. Include receipts and reports to back up your claims.
Bring a trusted family member to the appointment: When it is your word against the medical providers', it can be difficult to prove wrongdoing in your case. If possible, bring a trusted family member with you to the appointment.
Consult with a lawyer: It can be useful to consult with a lawyer before making any drastic claims or changes in order to prevent complicating your workers' compensation case.
How a Lawyer Can Assist You with a Workers' Compensation Case
If you are not satisfied with the medical care that you are receiving from your workers' compensation medical provider, then you might find it useful to consult with a lawyer. A lawyer can offer you the following services:
Assist you in finding a new physician: Workers' compensation regulations will often allow you to change doctors one time. However, it is important to take great care when doing this. If you receive even worse care with a secondary physician, you may not have any other medical options available to you. Your lawyer can assist you in taking the necessary steps to change to a physician that will offer you the medical care that you deserve.
Assist you in building your case: A lawyer can also assist you in building your case if you are denied coverage or the ability to change physicians. Your workers' compensation lawyer will assist you in collecting the necessary documents to build your case.
Fight back against insurance providers: Insurance providers are often known to minimize damages and hold back necessary medical care. Our legal team is experienced in working and dealing with insurance providers and will assist you in fighting back to get you the coverage that you deserve.
Call on expert witnesses: If your workers' compensation case makes it to trial, then you will need an expert witness to determine that the medical care you provided was less than sufficient. Our legal team can call on expert witnesses that will investigate deeper into the details of your case.
If you are experiencing less than sufficient medical care following a workers' compensation claim, then it may be useful to consider the assistance of a lawyer.
Contact a Winslow Workers' Compensation Lawyer to Discuss Your New Jersey Workplace Injury Case
A workplace injury can be devastating, particularly if it prevents you from returning to work for an extended period of time. Although New Jersey Workers' Compensation laws are supposed to provide you with reimbursement for medical expenses and replacement pay for missed time at work, it is not always easy to get the Workers' Comp benefits you deserve. That is why you should speak with a knowledgeable Workers' Compensation lawyer about your situation and get guidance throughout the claims process. The experienced Workers' Compensation attorneys at  Begelman & Orlow, P.C. represent clients in Camden, Cherry Hill, Voorhees, Collingswood, and all across New Jersey. Call (856) 547-7400 or fill out our online contact form today to schedule a consultation about your work injury case. Our main office is located at 411 NJ-70, Cherry Hill, NJ 08034, and we also have an office in Conshohocken, Pennsylvania.

The articles on this blog are for informative purposes only and are no substitute for legal advice or an attorney-client relationship. If you are seeking legal advice, please contact our law firm directly.