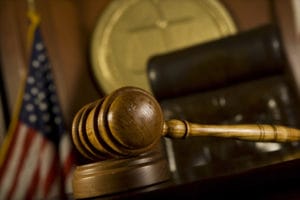 New regulations proposed by New Jersey's Department of Labor and Workforce Development (NJDOL) will go into effect on October 29, 2018. These new changes address many concerns employers have, but the NJDOL will continue to accept comments on the changes up until December 14, 2018. Once this temporary period ends, the final regulations will be issued.
Proposed Regulations Regarding NJ's Paid Sick Leave Law
The proposed regulations state that an employer does not need to keep records for employees which are exempt under the Federal Fair Labor Standards Act or New Jersey Wage and Hour Law. This employment law also states that required notice may be given electronically via an internet site or email. Employers must also establish a single benefit year for all employees. Employers must allow all employees who were hired on or before October 29, 2018 to begin accruing sick leave. The regulations also define "blackout dates," which are used by employees to prohibit foreseeable use of sick leave. Employees must receive a reasonable notice about these blackout dates. These regulations also detail the procedures and penalties for supposed violations of these sick leave regulations.
Contact New Jersey's Employment Law Attorneys at Begelman & Orlow
If you were denied leave or lost your job over taking leave, then it may be in your best interests to seek out qualified employment law attorneys who can help determine whether your employer's actions were legal. Employees who were treated unfairly may be entitled to receive compensation for the losses they suffered from lowered wages, unpaid work or the loss of employment. Contact New Jersey's employment law attorneys at Begelman & Orlow now online to learn more about how we can help you.
The articles on this blog are for informative purposes only and are no substitute for legal advice or an attorney-client relationship. If you are seeking legal advice, please contact our law firm directly.