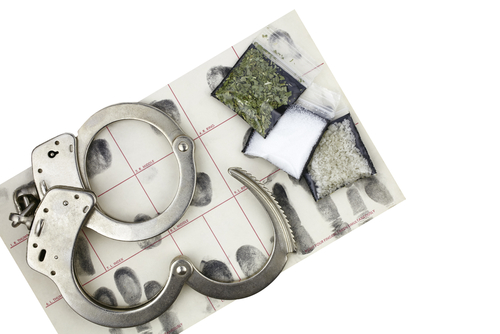 When you are facing drug charges, it is important to know the laws and the potential consequences that you're facing.  Each state carries its own laws and minimum sentencing, and the state of Pennsylvania is no different. Understanding the charges you face and what types of defenses are available will help you navigate your case.
Defining Drug Possession in Pennsylvania
The state of Pennsylvania has made it illegal to possess any illegal drugs or controlled substances. Simply having possession of these substances can put you at risk of a criminal record and expensive legal fines. In addition to drug possession, it is also illegal to carry certain drug paraphernalia.
Jail time is always a possibility, but individuals charged with drug possession charges could also face other consequences. Individuals with a state license, such as a medical or real estate license, could lose their license. With a permanent criminal record, individuals could also find it difficult to find alternative employment.
Potential Defenses to Drug Possession Charges in Pennsylvania
Your defense is the strategy that your lawyer will take when representing your case. There are a few defenses that your criminal defense lawyer might use in your case:
Lack of knowledge: It is possible for an individual to not know that they had possession of an illegal substance, especially if it was not theirs.
Entrapment: An illegal stop or detention could deem the case invalid, especially if the individual was trapped into the possession.
License to carry: Some individuals may be legally allowed to carry certain controlled substances, especially if they were prescribed.
Invalid search warranty: If the arresting officer does not obtain knowledge of the drug possession in a legal way, then it might not be allowed in court.
There are other defenses that may or may not be relevant to your case. It is important to work with an experienced criminal lawyer when dealing with potential drug possession charges. It is also important to note that having a physical addiction to a chemical substance is not a legal defense in the state of Pennsylvania. While individuals might be ordered to attend drug classes, it is not an available defense.
Potential Charges Following Drug Possession
Pennsylvania tends to be very strict with their legal charges. Individuals might face the following consequences with drug possession:
Misdemeanor or felony charges
Jail time
Legal fines
Legal charges
Loss of license
Loss of professional license
Potential drug possession charges can significantly affect your life. They can put you into debt and leave you to deal with a permanent criminal record. This can make it difficult to get student loans or to find a different job. If you are facing potential possession charges, it is important to discuss your legal options with a lawyer as soon as possible.
Additionally, Pennsylvania laws are constantly changing, so it is important to work with a legal team that is up-to-date on the most recent laws.
Contact an Experienced Feasterville Criminal Defense Attorney About Your Drug Possession Charges in Pennsylvania
Have you been charged with a drug related offense in Pennsylvania? A drug crime conviction can carry with it heavy fines, jail time, and driver's license suspension! That is why it is imperative that you speak with a qualified criminal defense lawyer about your case. The lawyers at Begelman & Orlow, P.C. represent clients charged with use, possession, production, distribution, and related drug offenses in Feasterville, Trevose,  Broad Axe, Conshohocken, and throughout Pennsylvania. Call (856) 547-7400 or fill out our confidential online form to schedule a free consultation about your case. We have an office located at 359 East Street Rd, Feasterville, PA 19053, in addition to an office located in Cherry Hill, NJ.
The articles on this blog are for informative purposes only and are no substitute for legal advice or an attorney-client relationship. If you are seeking legal advice, please contact our law firm directly.