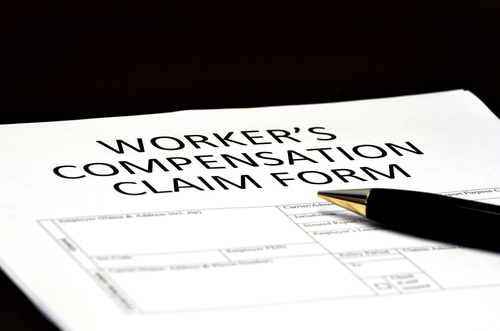 Many people have heard of workers' compensation, but until you are injured while working, you might not have a good understanding of what it is and what it covers. It is important to understand your rights as a Pennsylvania worker, whether you are injured on the job and unable to work for a long period of time or never able to work again.
What Is Workers' Compensation?
Workers' compensation is a type of workplace insurance that provides workers with compensation for medical bills and other expenses in the event that they are injured on the job. Workers' compensation will cover most costs that are associated with workplace injuries, including lost wages and medical costs.
Types of Workers' Compensation Claims
Workers' compensation generally covers injuries that occur during the workday, while the employee is conducting expected job duties. Just a few examples of workplace injuries might include:
Slip and fall
Development of carpal tunnel
Chemical burns
These are just a few examples of workplace injuries. When you are injured at work, it is important to notify your employer and begin the process as soon as possible.

Do you have questions about workers' compensation and Covid-19? Click the link for more information.
Following Pennsylvania's Workers' Compensation Statute of Limitations
When you experience an injury on the job, you have just a short period of time to notify your employer and then claim benefits. Pennsylvania requires individuals to file all workers' compensation claims within three years from the date of the injury occurring. However, this is not the period of time in which you must notify your employer. This is the length of time that you have to file a case in the event that you are wrongly denied benefits under workers' compensation policy.
Individuals are expected to notify their employer of any work-related injuries within 120 days from the date of the injury.
How to File a Workers' Compensation Claim in Pennsylvania
It is crucial that you follow certain steps immediately following a workplace injury in order to protect your rights and collect the benefits that you deserve.
Notify your employer: Notify your employer of the injury as soon as possible. Include necessary details like date, time, what occurred, and what you were doing at the time of the injury.
Collect documents, if possible: Your employer might want proof that you were injured while  If possible, you might collect images or photographs from the scene of the injury.
File your workers' compensation claim: Make sure that you file your claim within the timeline to avoid being denied.
Work with a workers' compensation lawyer: If you are wrongly denied or your employer is making it difficult to collect the benefits that you deserve, then it might be useful to work with a workers' compensation lawyer. We'll help you file your claim within the time limit, including all necessary documents.
When you work with a lawyer who is familiar with Pennsylvania's workers' compensation laws, you can increase your chances of being accepted on the first filing.
Contact a Feasterville Workers' Compensation Lawyer to Discuss Your Pennsylvania Workplace Injury Case
A workplace injury can be devastating, particularly if it prevents you from returning to work for an extended period of time. Although Pennsylvania Workers' Compensation laws are supposed to provide you with reimbursement for medical expenses and replacement pay for missed time at work, it is not always easy to get the Workers' Comp benefits you deserve. That is why you should speak with a knowledgeable Workers' Compensation lawyer about your situation and get guidance throughout the claims process. The experienced Workers' Compensation attorneys at Begelman & Orlow, P.C. represent clients in Conshohocken, Gulph Mills, Bridgeport, Norristown, and all across Pennsylvania. Call (856) 547-7400 or email us today to schedule a consultation about your work injury case. Our main office is located at 359 East Street Rd, Feasterville, PA 19053, and we also have an office in Cherry Hill, NJ.
The articles on this blog are for informative purposes only and are no substitute for legal advice or an attorney-client relationship. If you are seeking legal advice, please contact our law firm directly.