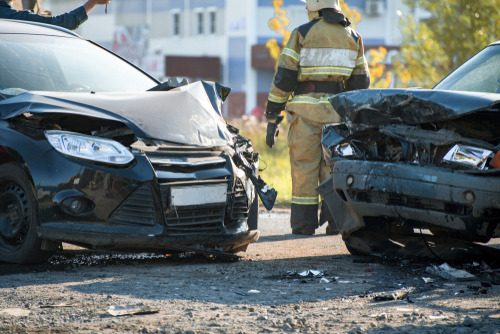 Being involved in a car accident can be costly. Not only will you experience property damage, but personal injuries are also possible. This can lead to expensive medical bills and time off of work. Understanding your car accident rights in the state of New Jersey is important as you begin to navigate your case.
New Jersey's No-Fault Laws
New Jersey is a no-fault auto accident state. This means that regardless of who is at fault for the accident, your insurance company will cover your damages. While this has removed the need for court fees and legal action to receive compensation for minimal damages, it does not cover more significant injuries.
These are just a few reasons why you might consider filing an auto accident lawsuit in a no-fault auto accident state:
When your damages exceed your insurance reimbursement: It is also possible for your insurance company to offer you a reimbursement amount that is less than the overall cost of your damages.
When your injury exceeds your insurance reimbursement: If you are involved in a severe car accident, chances are, you will require some medical treatment. Just a few visits to the hospital or your doctor's office and you can exceed the reimbursement allowed through your insurance company.
Each auto accident case is different so it is important to evaluate the details of your case. It can also be helpful to discuss your case with a car accident lawyer who is familiar with New Jersey's laws.
Factors to Consider When Choosing a Lawsuit
It does not always make sense to take an auto accident case to court. Legal and filing fees can get expensive, so if you are unlikely to win your case, it might not be the best decision.
These are just a few of the factors to consider:
Difference of damages versus insurance reimbursement: Considering the costs associated with your auto accident versus the reimbursement offered from your insurance company can help you determine whether or not it is worth it. If your insurance company's offer is just a couple of hundred dollars less than the costs you will experience, by the time you factor in court fees, it might not make sense to go to court.
The extent of your injuries: Some injuries will require ongoing medical care and could prevent you from ever returning to the same career. Some injuries could also require rehabilitation or assistive equipment. Extensive injuries with a long-term impact may need a higher reimbursement and taking the case to court might be required.
The type of damages: Car insurance companies only cover certain types of damages including repairs to your vehicle and medical bills. If your damages include things like lost wages and pain and suffering, then it might be necessary to take your case to court.
Settlement: Many auto accident cases will end in a settlement. This is a reduced amount offered to avoid court fees for everyone involved. Whether or not you take a settlement is something that you should discuss with your accident lawyer. The extent of your damages and the value of your case will determine whether or not a settlement offer is appropriate.
If you are not satisfied with the financial amount offered through your insurance company, you might have additional options. Discuss your case with an auto accident lawyer to determine whether or not to take your case to court.
Contact a Cherry Hill Personal Injury Lawyer to Discuss Your Auto Accident Case in New Jersey
Did you or a loved one sustain serious injuries due to an auto accident in New Jersey? Don't let the medical bills pile up while you wait for the negligent party or their insurance company to do the right thing. Right now, you need an aggressive personal injury attorney on your side, fighting to get you the compensation you need, want, and deserve. The skilled attorneys at Begelman & Orlow, P.C. represent clients injured because of auto accidents in Pennsauken, Voorhees, Lindenwold, Haddon Township, and throughout New Jersey. Call (856) 547-7400 or fill out our online contact form to schedule a consultation about your case. We have an office conveniently located at 411 Route 70 East, Cherry Hill, NJ 08034, as well as an office in Feasterville, Pennsylvania.
The articles on this blog are for informative purposes only and are no substitute for legal advice or an attorney-client relationship. If you are seeking legal advice, please contact our law firm directly.