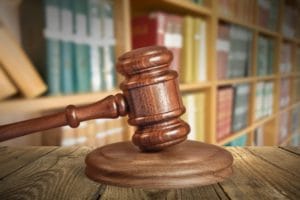 In what many believe is just the start of a new world of lawsuits involving self-driving vehicles Uber Technologies Inc. has reached a settlement with the family of a woman who was killed using this new technology. In what could have been a lengthy legal battle over the first death attributed to an autonomous vehicle the settlement has put an end to this specific issue with this family, but in all likelihood future complicated battles are almost guaranteed to still be in store for the company. The terms of the settlement have not been released at this time, yet the family has said they are content with the decision and attorneys had no further comment on an incident they now consider settled.
The First Ever Victim of a Self-Driving Vehicle
The 49 year old victim was killed as the result of being hit by an Uber self-driving SUV in Arizona earlier this year as she was walking her bicycle outside of a crosswalk on a four-lane road. A dash-mounted camera from inside the vehicle captured video footage showing the Uber SUV driving down a dark street when the woman suddenly appeared illuminated by the headlights in front of the vehicle. While this was a self-driving car there was also a human driver who was behind the wheel who witnessed the incident right before it had occurred. The sudden impact unfortunately led to the death of the woman who was hit.
Uber has stated that it has suspended all testing of self-driving vehicles as a result of this incident. In addition, it is believed that future development of these vehicles may be stalled, halting production on what was supposed to be a far superior car that could perform better than its human counterparts and hopefully reduce the number of motor vehicle accidents and fatalities that occur every year. While this specific legal matter has been settled there is still an ongoing investigation on exactly how this incident had occurred as testing of these self-driving cars on public roads has also come to a halt. This fatal event could have other implications beyond the settlement, as this unprecedented liability challenge is something the courts will need to find a way handle legally going forward.
New Jersey Motor Vehicle Laws Are Always Changing
Now more than ever you will need a qualified attorney who is informed on all of the new laws involving vehicles in order to fight for you in court and who can get you the compensation you deserve. Contact the attorneys at Begelman & Orlow for a free consultation to get started on your case today. Our toll-free number is 866-627-7052.
The articles on this blog are for informative purposes only and are no substitute for legal advice or an attorney-client relationship. If you are seeking legal advice, please contact our law firm directly.