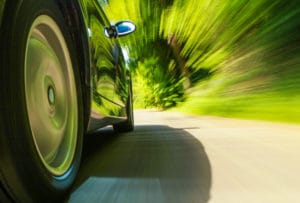 With the newest IPhones people have started to get used to the idea of facial-recognition technology, yet what they may not expect is that this same technology is now being used in their vehicles. That is of course until the new Subaru 2019 Forester gets released, as an announcement at the New York International Auto Show was made letting the world know that this facial-recognition technology will now be available in their car.
DriverFocus
In what is currently used to be able to unlock people's phones, "DriverFocus" is Subaru's new facial recognition technology that will be used to help detect driver fatigue and distraction as a way to make their vehicle safer on the road for their drivers. As of now it will be a standard feature for their more expensive models although it is yet to be seen if it will be something that can be installed on additional vehicles for a price. With the ability to store information for up to five different drivers DriverFocus can remember their preferences when it comes to their seat position, the climate they prefer as well as a multifunction display.
EyeSight
Currently DriverFocus will only be available for the most expensive version for Subaru, yet they also have another driver assist system called "EyeSight" which is actually pre-installed on all Forester models. While not a hands-free driving technology it does incorporate some basic driver assist options such as lane departure warning, lane assist, adaptive cruise control and pre-collision braking. With this new DriverFocus technology however, when it detects that the driver becomes sleepy or tired it can then activate EyeSight's functions in order to alert the driver and hopefully make the situation safer for not only the driver of the vehicle but for the other cars out on the road as well.
While these new innovations were created to entice people to purchase their vehicles it is also done to help reduce the amount of accidents on the road in addition to providing drivers with the newest technology available. While it is certainly impressive to have a newer car that has options such as facial recognition nothing is more important than the safety of the passengers behind the wheel which will hopefully be the end result of all of these new features.
New Technology Means New Laws; Schedule a Free Consultation with a Qualified Attorney Today
Trying to navigate the ever changing motor vehicles laws is more complicated than ever which is why you need a knowledgeable attorney to help guide you through the process. Contact the attorneys at Begelman & Orlow today for a free consultation: our toll-free number is 866-627-7052.
The articles on this blog are for informative purposes only and are no substitute for legal advice or an attorney-client relationship. If you are seeking legal advice, please contact our law firm directly