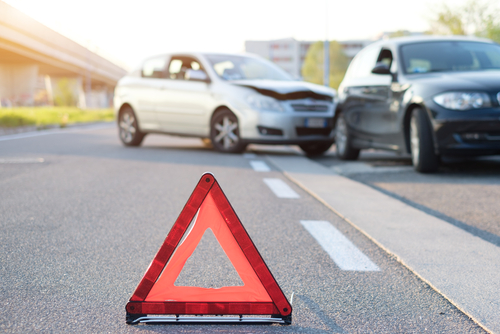 There is an increase in car accidents during the summer. Data shows that this is true not only in the U.S. but right here in New Jersey.
5 Reasons Why Car Accidents Increase During the Summer
Here are a few of the biggest reasons why car accident rates increase during the summer months:
School Break
Schools are out for the summer, which means there is an increase in teen drivers on the road. Not only are teen drivers more likely to engage in distracted driving, but they are also less experienced. This means that they are more likely to be in an accident.
Bad Weather
Although summer means sunny days and no winter for months to come, it does bring with it heavy amounts of rain. Rainfall can come out of nowhere, catching drivers off guard. When you pair less experienced drivers with sudden rainfall, it can be even more dangerous.
Construction Season
Many New Jersey residents know summer to be the construction season. With road changes, including changes to speed limits or shifting lanes, there can be an increase in accidents. An increase in construction projects can also encourage drivers to speed to make up for time.
Fatigued Driving
Summer is a time for vacations and road trips. Many drivers will plan road trips, which may involve hours spent on the road. This can increase the number of fatigued drivers which is a common cause of car accidents.
Driving Under the Influence
There can be an increase in drivers under the influence in the summer months too. More people are attending BBQs or other outdoor celebrations, which may include alcohol. Driving under the influence significantly reduces reaction time and increases the chances of an accident.
How to Stay Safe This Summer
You can still enjoy your summer despite the increase in car accidents, by keeping a few safety tips in mind:
Put your phone in a hard-to-reach location: Distractions are tempting, especially when you are on your way to meet a friend and hear a text message alert. Put your phone in a hard-to-reach location when driving so you are not tempted to use it.
Take note of all speed limit signs: If you are traveling to a new area, take note of all speed limit signs. Keep in mind that the limits and laws may be different than what you are used to.
Take a lot of breaks: If you are traveling on a road trip this summer, make it a point to take a lot of breaks. If you feel tired, pull off the road in a safe location and wait until you are alert.
Know what to do if you are in an accident: It is also important to know what to do if you are in an accident. Even while keeping these safety tips in mind, you cannot control what other drivers do.
New Jersey is a no-fault auto accident state. This means that regardless of who is at fault for an accident, your insurance company will cover the primary costs. However, if you are injured in the accident and you do not carry full coverage, you may be left on your own to cover your medical bills. Working closely with a personal injury lawyer can help you consider other options.
Contact a Cherry Hill Personal Injury Lawyer to Discuss Your Accident Case in New Jersey
Did you lose a loved one due to someone's negligence in New Jersey? Don't let the medical bills pile up while you wait for the negligent party or their insurance company to do the right thing. Right now, you need an aggressive personal injury attorney on your side, fighting to get you the compensation you need, want, and deserve. The skilled attorneys at Begelman & Orlow represent clients in Cherry Hill, Moorestown, Mt. Laurel, and throughout New Jersey. Call 856-428-6020 or fill out our online contact form to schedule a consultation about your case. We have an office conveniently located at 411 Route 70 East Cherry Hill, NJ 08034 as well as an office in Feasterville, PA.
The articles on this blog are for informative purposes only and are no substitute for legal advice or an attorney-client relationship. If you are seeking legal advice, please contact our law firm directly.