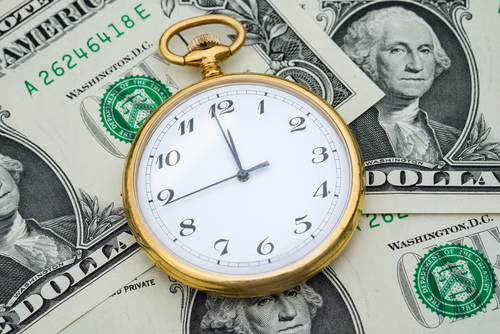 All employers in and around the Feasterville, Pennsylvania area are required to follow state and federal rules when it comes to employees. These rules regulate hiring and payments. Unfortunately, these rules aren't always followed, which can severely hurt an employee's pay. Here are the top 11 most common wage and hour violations employees face and what your rights are if you experience any of them. 
Types of Wage and Hour Violations
Incorrectly classifying overtime: A common misconception is that all salaried employees are exempt from overtime. This is not straightforward and doesn't apply to all employees.
Incorrectly calculating overtime: Additionally, many employers miscalculate overtime payments. This is especially common when employees make different pay for different tasks.
Wage deductions: There are very few situations in which an employer can deduct the wages from an employee's paycheck. Other causes can be trickier and may not be legal.
Miscalculating travel time: In most cases, employees are not paid for travel to and from work. However, they should be paid between jobs in a single workday.
Earned Benefits: Employees earn benefits the longer they work with a company. Another common violation is when employers don't calculate employee's earned benefits correctly.
Failing to Pay After Leaving a Company: An employee is subject to their pay, even if they quit or are fired from a position. This includes unpaid vacation and wages.
Not paying commissions: Employees who receive commission are also subject to commission payments after leaving a company.
Illegally pooling tips: There are specific rules on who a tipped employee is required to share tips with and going against these rules can lead to violations.
Treating independent contractors as employees: Independent contractors are contracted employees. Employers who treat them as a full-time employee may be penalized.
Deferring compensation: Employees have a right to receive their paycheck in a timely manner. Deferring compensation can get them into trouble.
Not paying minimum wage: Employees, even in a tipped position, must receive at least the state's minimum wage. Some employers may fail to pay employees the difference between their hourly wage and the state's minimum wage, if they don't reach that amount with tips, which can be a violation.
These are only a few of the common wage and labor violations. If you have been subject to any of these violations, it is important to know that you do have rights.
How to Report a Wage Violation in Pennsylvania
If you have any complaints regarding wage laws, you can file a report with the Fair Labor Section of Pennsylvania. The state will open an official investigation into your complaint. They will look at the information you provide and they may request more information from the employer.
If they rule in your favor, you should receive any payments that you are owed. It is also possible that your employer may be subject to fines for these violations. These fines punish them for not following the local laws and are in place to prevent them from doing the same thing to other employees. If you were the victim of wage violations in the Feasterville, Pennsylvania area or have questions about the laws, an employment law lawyer may be a beneficial resource.
Contact a Feasterville Employment Law Lawyer to Discuss Your Wage and Hour Violation Case
Wage violations can be a problem, affecting your ability to earn an income. Pennsylvania has labor and wage laws in place to protect its workers. If you're dealing with a potential wage or labor violation, an employment lawyer may be able to help. The experienced employment attorneys at Begelman & Orlow, P.C. represent clients in Feasterville, Willow Grove, Horsham, Bristol, and all across Pennsylvania. Call 215-235-6020 or fill out our online contact form today to schedule a consultation about your work injury case. Our main office is located at 359 East Street Rd Feasterville, PA 19053-7711 and we also have an office in Cherry Hill, NJ. 
The articles on this blog are for informative purposes only and are no substitute for legal advice or an attorney-client relationship. If you are seeking legal advice, please contact our law firm directly.