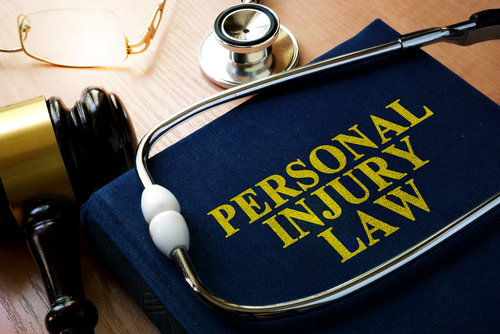 You may need to file a personal injury lawsuit in New Jersey to receive compensation for damages after an accident. Knowing how, and when, to file, can help you navigate the legal system and collect the funds you need for recovery.
When to File a Personal Injury Case
If you were injured due to the negligence of someone else, then you might decide to file a personal injury lawsuit. These are some of the most common personal injury cases we handle:
Car accidents
Truck accidents
Bicycle accidents
Motorcycle accidents
Defective products
Medical malpractice
Premises liability
Construction accidents
If you are injured, and someone else is to blame, then you may be eligible for a personal injury case. While you want to focus on your recovery initially, you do want to keep New Jersey's statute of limitations in mind. New Jersey only allows you to file a claim up to two years from the date of the accident.
Steps to Filing a Personal Injury Lawsuit
If you have decided that it makes sense to pursue compensation through a personal injury lawsuit, then you may want to take the following steps:
Consult with a lawyer: Consulting with a lawyer can give you a lot of insight into the legal process. A lawyer can help you evaluate the details of your case, not only determining if you have one, but also the value of your case, which is important to know.
Begin collecting evidence: You will need to prove four important elements in a personal injury case: duty of care, breach of duty, causation, and damages. Collecting evidence, like your medical records and witness statements, can help prove these points.
Continue receiving medical care: Throughout the process, it is important to take care of yourself and continue receiving medical care.
Consider the value of your case: A lot of personal injury cases are settled without ever going to court. So, knowing the value of your case ahead of time can be helpful. That way, if you do receive a settlement offer, you know how close, or how far off, it is from the true value of your case.
There are many reasons to consider working with a personal injury lawyer throughout this process. In addition to ensuring that you stay within New Jersey's timeline, your lawyer can also protect your rights and ensure that you receive an amount that is fair. Your lawyer will also help identify fault, which is may be important to your case.
We understand the many costs that come with an injury. There is usually much more to consider than your medical bills. Your injury may prevent you from returning to work. It can also lead to a loss of enjoyment of things that you once enjoyed. We believe that each of these costs should be compensated.
We will fight to get you an amount that is fair, helping you move on from the accident. At a minimum, it is always a good idea to find out what legal options are available.
Contact a Cherry Hill Personal Injury Lawyer to Discuss Your Accident Case in New Jersey
Did you lose a loved one due to someone's negligence in New Jersey? Don't let the medical bills pile up while you wait for the negligent party or their insurance company to do the right thing. Right now, you need an aggressive personal injury attorney on your side, fighting to get you the compensation you need, want, and deserve. The skilled attorneys at Begelman & Orlow represent clients in Cherry Hill, Moorestown, Mt. Laurel, and throughout New Jersey. Call 856-428-6020 or fill out our online contact form to schedule a consultation about your case. We have an office conveniently located at 411 Route 70 East Cherry Hill, NJ 08034 as well as an office in Feasterville, PA.
The articles on this blog are for informative purposes only and are no substitute for legal advice or an attorney-client relationship. If you are seeking legal advice, please contact our law firm directly.