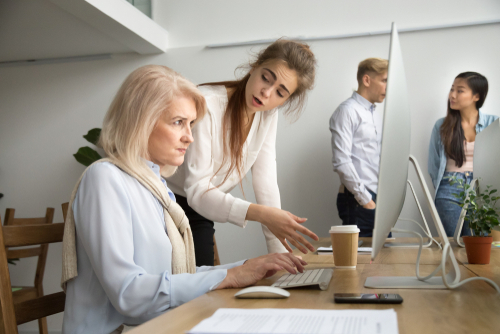 State and federal laws protect individuals from being discriminated against based on certain characteristics, including their age. While it is not always easy to identify age discrimination in the workplace, it is illegal and punishable by law to not hire someone, or fail to promote someone, based on their age.
Age Discrimination Laws
Age discrimination is prohibited and protected by the Age Discrimination in Employment Act (ADEA). This law specifically prohibits employers from discriminating against current and potential employees who are 40 years or older in age. This includes discrimination of employees when interviewing, hiring, promoting, or providing work benefits.
New Jersey Age Discrimination Laws
While age discrimination is illegal, according to the ADEA, New Jersey also has its own laws regarding discrimination. These laws are similar to the ones set by federal laws and prohibit:
Not hiring an individual because of their age
Firing or laying off someone due to their age
Encouraging or requiring someone to retire because of their age
While age discrimination is illegal, it is important to note that these laws only protect employees who are 40 years and older. Employers can still refuse to hire someone under the age of 18. If you have further questions regarding age discrimination in New Jersey, it is useful to reach out to a lawyer.
Important Steps to Take Following Age Discrimination
If you believe that you are the victim of age discrimination, then you will want to take the following steps:
Discuss your case with a lawyer: It can be helpful to immediately discuss your case with a lawyer. This can help you evaluate your legal options.
File an official complaint: You can file an official complaint with the Equal Employment Opportunity Commission (EEOC). You must complete this step before filing a lawsuit against the discriminatory employer. The EEOC will look further into your complaint.
File a legal case: When you file a legal complaint with the court, you will provide details about the discrimination and the associated damages.
Case discovery: Once you have filed an official legal dispute, both sides will begin the discovery process. It is important to have a trustworthy lawyer during this step to gather all the necessary evidence to build your case.
Mediation: During mediation, both sides involved will attempt to come to a settlement agreement. This keeps everyone out of court and can save everyone money on court costs.
Legal trial: If an agreement is not made, then your case may go to trial. During the trial, you will have the chance to present your evidence for discrimination. The length of the trial will depend on how much evidence is present.
The legal process for age discrimination can be lengthy and confusing, so it is important to have a legal team that you can trust on your side. It can also be helpful to discuss your legal options with a lawyer before proceeding with your case to make sure that you have the necessary evidence to file a lawsuit.
Contact a Cherry Hill Attorney for a Consultation About Age Discrimination in New Jersey Today
If you believe that you were discriminated against based on your age, you may have legal options available. The New Jersey employment law attorneys at Begelman & Orlow represent clients throughout the state, including Cherry Hill, Winslow, Voorhees, and Haddon Township. We understand how challenging this time can be for you, which is why we will fight hard to protect your interests, and the interests of your loved ones, throughout the legal process. Call us at (856) 547-7400 or fill out our confidential contact form to schedule a consultation. We have an office conveniently located at 411 Route 70 East, Cherry Hill, NJ 08034, as well as an office located in Feasterville, PA.
The articles on this blog are for informative purposes only and are no substitute for legal advice or an attorney-client relationship. If you are seeking legal advice, please contact our law firm directly.