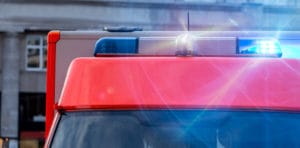 If weather conditions are poor, it is even more important that you pay attention to your surroundings and avoid getting involved in a serious accident. Far too many people overestimate their ability to safely control their car when in bad weather and this leads to many preventable accidents on the road.
What is Bad Weather?
Bad weather can occur as a variety of different circumstances. For example, people may not be comfortable driving in rain or may have poor windshield wipers that make visibility difficult or impossible. Avoiding accidents in bad weather is strongly recommended for drivers of all experience levels and ages because snow, rain, fog and other dangerous conditions can make it more likely for you to be involved in a catastrophic accident because no one wants to deal with the expenses and injuries tied to an accident.
One of the most important things you can do to avoid a weather-related issue is to get a complete mechanical tune up on your car. This is critical for avoiding accidents and can alert you to problems sooner rather than later. If you're on the road and bad weather emerges suddenly, be prepared for decreased visibility. This is why it is all the more important to remain visible for other drivers and using your lights at all times.
Although it might seem like common sense, far too many people skip out on wearing a seatbelt every time they are behind the wheel. It is more important to wear a seatbelt during times of bad weather, although you should always buckle up when getting in a car.
You should always use turn signals and other indicators when operating your vehicle in bad weather. This helps other drivers who may not be able to see you even if you do have your lights on to know your anticipated next moves and to avoid the issues more common in such an accident.
Get Help After a New Jersey Accident
If you have already been involved in an accident caused by another driver's negligent behavior during bad weather, you need to consult with an experienced New Jersey personal injury lawyer immediately. Begelman and Orlow can help you today with your injury case.
The articles on this blog are for informative purposes only and are no substitute for legal advice or an attorney-client relationship. If you are seeking legal advice, please contact our law firm directly.