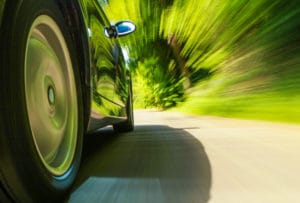 Driverless cars have long been promoted as a way to tackle the growing number of vehicle crashes cause by human error. However, concerns over how safe driverless cars really are have been increasing in recent years due to the number of people who have been injured in these types of accidents and the prominent news coverage of these vehicles.
Injuries, Fatality Linked to Driverless Cars
Self-driving cars had their first fatality for a pedestrian when a woman in Arizona was hit and killed by an autonomously operate Uber vehicle. In 2016, over 37,000 people were killed in accidents driven by humans. In comparison to this one pedestrian death, it may seem like autonomous vehicles do make things safer. In general, motor vehicle fatalities are explored across the United States by the number of vehicle miles traveled.  There were 1.8 fatalities for each 100 million miles for Americans on the road in 2016. That equaled tens of thousands of deaths once applied to the trillions of miles driven that year. In order to figure out whether self-driving cars might be safer than those operated by humans, it would first be necessary to figure out the total miles were traveled before experienced the first fatality.
Currently it is well-known that millions of miles have already been operated on these autonomous vehicles. In recent studies, humans have not yet become comfortable with the process of sharing the road with autonomous vehicles. Many people are still dubious about how this will work and whether or not it will truly improve accident rates. Furthermore, there are legal questions surrounding getting involved in an accident with an autonomous car in terms of who would be responsible.
Handling Injuries Following a New Jersey Car Accident
If you have already been injured in a serious accident, you need to consult with a dedicated lawyer. A New Jersey personal injury lawyer working at Begelman and Orlow can help you with your legal claim.
The articles on this blog are for informative purposes only and are no substitute for legal advice or an attorney-client relationship. If you are seeking legal advice, please contact our law firm directly.