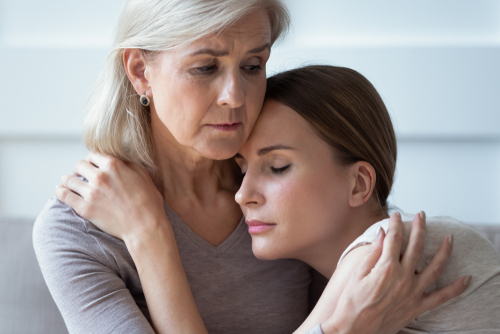 Some accidents lead to expensive and painful injuries. Other times, a person may even lose their life. Many people may never consider the benefits of filing a wrongful death claim against the responsible person. They may be focused on the loss of their loved ones and believe that they are not entitled to compensation.
Types of Wrongful Death
Wrongful death lawsuits can include any act of negligence that leads to a loss of life. This might include:
Car accident
Truck accident
Medical malpractice
Defective product
Rideshare accident
Amusement park accident
Intentional assault
Motorcycle accident
Pennsylvania considers wrongful death to be a loss of life that is caused by the intentional act of harm or negligence of someone else. If the person were still alive today, they would be eligible to file a personal injury lawsuit.
What Is a Wrongful Death Claim?
A wrongful death claim is different from a criminal case. If the person responsible behaved in a criminal manner, then Pennsylvania may decide to press charges. The family does not usually have any voice in the consequences and instead, they are based on the laws of the state.
A wrongful death claim is a lawsuit filed against the responsible party by the family of the victim. The outcome of a claim does not lead to additional criminal charges. Instead, it can lead to compensation that will help the family deal with their costs. This might include debt leftover by the loved one or expenses directly related to their loss of life.
Recoverable Costs in a Wrongful Death Claim
Losing a loved one can leave the family behind with expensive costs. A wrongful death claim can help you recover costs like medical bills, lost wages, or funeral expenses. Additionally, the money you recover can be used to make up for the loss of parental companionship.
There may be different eligibility rules depending on the family member's relationship and the type of costs. This is why it is important to work with a knowledgeable lawyer who can help you determine what costs you and your family may be eligible to recover.
Family Members Eligible to File in Pennsylvania
It is the immediate family who is usually eligible for filing a wrongful death claim in Pennsylvania. This includes a spouse, children, or their parents. Other family members may also be eligible. A person's personal representative of their estate is the first person to file a claim. If they do not file within two years, then any of the listed family members can file a claim.
If you have any questions about the eligibility or requirements of filing a wrongful death claim in Pennsylvania, it is best to reach out to a personal injury lawyer. Wrongful death claims are delicate topics with a lot of unique requirements to file. For this reason, it is important to have a lawyer that you trust and that can guide you on the best steps to take to ensure you protect your compensation rights.
Contact a Feasterville Personal Injury Lawyer to Discuss Your Wrongful Death Case in Pennsylvania
Did you lose a loved one due to someone's negligence in Pennsylvania? Don't let the medical bills pile up while you wait for the negligent party or their insurance company to do the right thing. Right now, you need an aggressive personal injury attorney on your side, fighting to get you the compensation you need, want, and deserve. The skilled attorneys at Begelman & Orlow represent clients in Conshohocken, Feasterville, and throughout Pennsylvania. Call 215-235-6020 or fill out our online contact form to schedule a consultation about your case. We have an office conveniently located at 359 E Street Rd, Feasterville-Trevose, PA 19053 as well as an office in Cherry Hill, NJ.
The articles on this blog are for informative purposes only and are no substitute for legal advice or an attorney-client relationship. If you are seeking legal advice, please contact our law firm directly.