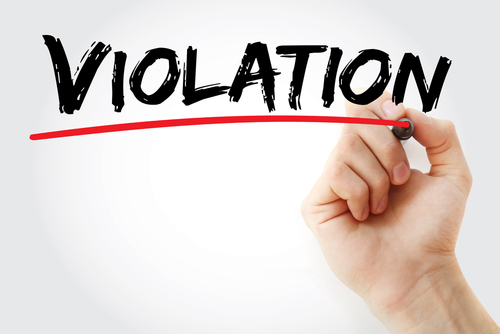 Medical providers must follow certain laws and regulations to maintain their licenses. If they don't they could be subject to fines, as well as a loss of their professional license.
What is a Stark Law Violation?
Stark Law refers to federal laws that prevent medical professionals from self-referring to patients who are on Medicare or Medicaid. A self-referral refers to a situation in which a physician refers a patient to a provider, or medical facility, in which they have an interest. The purpose of this law is to prevent kickbacks, which can then influence the level of quality of medical care. 
A Stark Law violation may include referrals to:
Physical therapy centers
Occupational therapy centers
Outpatient services
Prescription pharmacy
Inpatient or outpatient hospital
Radiology services
Speech-language therapy centers
Clinical laboratory services
Medical equipment provider
Home healthcare
This isn't an inclusive list. It's typically not legal for a medical provider to refer a patient to any type of medical service in which they have a financial interest.
Are There Any Exceptions to Stark Law?
It's important to know that there are some exceptions to the Stark Law, which can prevent the medical provider from getting into trouble. A few exceptions may include:
Inter-office exception: Stark Law doesn't necessarily prevent physicians from referring a patient to a medical provider within their own practice group.
Rental spaces: Physicians may be allowed to earn extra income by renting out offices in their building to other providers.
Preventative services: Medical providers may be permitted to refer patients to other providers for preventive services.
Skill recruitment: Hospitals may be permitted to fund the recruitment of medical professionals. However, there are limitations to this recruitment law.
Other types of compensation: Medical professionals are not usually prohibited from offering other types of compensation that are not monetary, as long as they're not over $300.
Fair market: Under this exception, a medical professional may be able to refer when there is a written agreement that clearly states the compensation. It must still follow other Stark Laws.
In most cases, physicians aren't legally allowed to refer to others when some type of financial compensation is present. If you're not sure if you fall into any of these exceptions, it's best to seek legal advice before proceeding. This can prevent you from being subject to expensive fines and the potential of losing your license.
How to Report a Stark Law Violation
If you believe that a physician is in violation of Stark Law, you can report it with the following steps:
Identify who's involved in the violation
Gather more information, including the type and amount of compensation
Identify specific violations, as required by the False Claims Act
Contact a lawyer
If you believe that a physician is wrongly using their medical influence to receive compensation in an illegal way, it's important to take action soon. You'll need certain evidence to file your whistleblower case. Filing a whistleblower case is not always easy, as you will need good evidence to prove your case. Reach out to a whistleblower lawyer today to understand your options.
Contact a Cherry Hill Whistleblower Lawyer to Discuss Your Case in New Jersey
If you know of persons or companies who have engaged in a Stark Law violation, you can bring a suit to hold those parties accountable. Right now, you need an aggressive attorney on your side, fighting to hold parties who defraud the government accountable for their actions. The skilled attorneys at Begelman & Orlow, P.C. represent clients in whistleblower suits in Camden, Gloucester Township, Winslow, Pennsauken, and throughout New Jersey. Call (856) 547-7400 or fill out our online contact form to schedule a consultation about your case. We have an office conveniently located at 411 Route 70 East, Cherry Hill, NJ 08034, as well as offices in Feasterville, PA.
The articles on this blog are for informative purposes only and are no substitute for legal advice or an attorney-client relationship. If you are seeking legal advice, please contact our law firm directly.