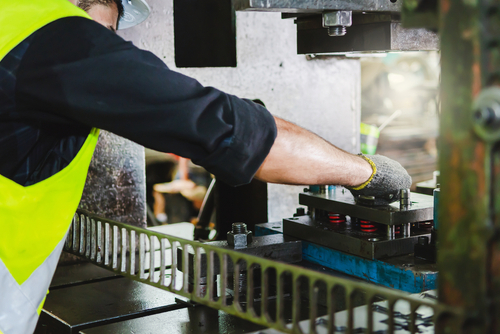 Some worker job descriptions are more laborious and physical than others. If you work in a factory, for example, you will likely spend a lot of your workday on your feet. You may also use heavy equipment or tools that can be considered risky. Have you ever considered your options and who will cover your costs if you're injured while on the job?
What is Workers' Compensation?
Workers' compensation is an insurance program funded by your employer to cover your medical costs and lost wages if you're injured on the job. It may also include permanent disability coverage if your injury is so severe that you're unable to return to work or earn the same level of income. Pennsylvania law requires most employers to carry this insurance. 
While the process of collecting workers' compensation benefits should be easy, some workers may deal with unnecessary challenges.
Factory Workers and Workers' Compensation
Factory workers may have unique work situations that can bring up concerns when it comes to collecting your workers' compensation benefits. For example, some factory workers are seasonal employees, meaning they only work during a busy season. Pennsylvania law also requires employers to cover these employees.
Another unique consideration is that factory workers, when injured on the job, often have more severe injuries. This is because many factory accidents involve the use of heavy machinery. This may lead to insurance companies trying to limit your benefits.
Deciding When to Return to Work Following an Injury
Some employees may feel rushed by their employers or the insurance company to return to work following an injury. They may return before they feel ready. In most cases, the workers' compensation program may require that you receive a medical evaluation, where a medical professional will give their recommendation on when you should return.
When to Work With a Workers' Compensation Lawyer
There are a few situations in which you may decide to work with a workers' compensation lawyer to protect your benefits. If your employer is not providing you with the benefits you deserve, it's beneficial to reach out to a lawyer. If your case was denied, you may have appeal options available.
If your employer or the insurance representative is requesting that you return to work before you're ready, you may also have other options available. One option, for example, is to return, but in a different position. This means less risk of reinjuring yourself. If your employer tries to require you to complete unsafe tasks or work duties that you're not comfortable doing, reach out to learn more about your options.
It's also possible that you may not agree with the medical provider or team they assign to your case. If you don't agree with the medical provider they place on your case, you do have a right to a second medical opinion. If you feel that your rights are not being given to you, a lawyer may be able to help. The time limits that come with a workers' compensation case are often strict, so make sure you reach out before the three-year limit set by Pennsylvania law.
Contact a Feasterville Workers' Compensation Lawyer to Discuss Your Pennsylvania Workplace Injury Case
A workplace injury can be devastating, particularly if it prevents you from returning to work for an extended period of time. Although Pennsylvania Workers' Compensation laws are supposed to provide you with reimbursement for medical expenses and replacement pay for missed time at work, it is not always easy to get the Workers' Comp benefits you deserve. That is why you should speak with a knowledgeable Workers' Compensation lawyer about your situation and get guidance throughout the claims process. The experienced Workers' Compensation attorneys at Begelman & Orlow represent clients in Feasterville, Conshohocken, Bristol, and all across Pennsylvania. Call 215-235-6020 or fill out our online contact form today to schedule a free consultation about your work injury case. Our main office is located at 359 East Street Rd Feasterville, PA 19053-7711 and we also have an office in Cherry Hill, NJ.
The articles on this blog are for informative purposes only and are no substitute for legal advice or an attorney-client relationship. If you are seeking legal advice, please contact our law firm directly.