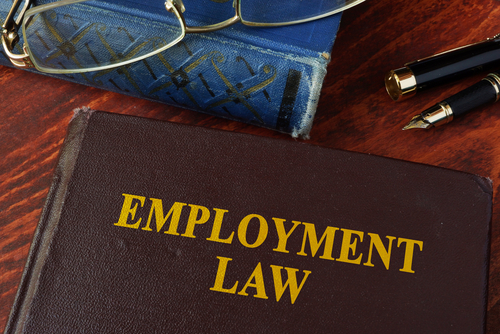 An employment lawyer represents workers who are discriminated against, or who experience unfair practices at work. Pennsylvania employees have legal rights under both state and federal laws. If you're not being treated fairly in the workplace, you may have legal options available that provide you with access to the rights you deserve.
Types of Employment Cases
The most common types of employment cases include:
Wrongful termination: While employers have a right to terminate an employee based on their lack of performance, they cannot fire an employee for certain protected reasons. This might include following a report of sexual harassment, for taking off approved leave time, for filing a workers' compensation claim, or for being in one of the protected categories, like race or gender.
Workplace discrimination: Workplace discrimination can also occur if you're treated unfairly due to a protected characteristic by the EEOC. This may include your race, gender, sexual orientation, or family status.
Contract violation: Employers must adhere to the terms set in your employment contract. If you believe that they violated your employment contract, it may be worth it to seek counsel.
Whistleblower protection: Employees have a right to report wrongdoing when it occurs in the workplace. They also have a right not to be retaliated against for reporting this. For example, if you report sexual harassment in the workplace, your employer cannot retaliate against you for that and may be fined if they do.
This isn't a complete list of the potential wrongdoings of an employer. Other examples may include failure to pay minimum wage or ignoring state employment laws. If you have any questions about the workplace conditions you have experienced, or you feel that you were treated unfairly, it may be worth it to reach out to a lawyer.
Understanding Worker' Compensation Laws
Another common type of employment case is related to workers' compensation laws. Most employers are required to carry workers' compensation in Pennsylvania. This is meant to protect you in the event that you're injured while on the job. If your employer isn't carrying coverage, or they have denied benefits you're entitled to, it may also be worth it to reach out to a lawyer.
How Can an Employment Lawyer Help Your Case?
Employment lawyers have the resources and knowledge you need to go against an employer who is doing the wrong thing. Your lawyer can guide you on the type of documentation to collect, while also helping you meet all of Pennsylvania's legal timelines. If your complaint is related to bad working conditions, then your lawyer can also help with reporting it to the right departments.
In some cases, employers may also have a need for an employment lawyer. If you need assistance bargaining with a union, or an employee has wrongly filed a complaint against you, you may need a lawyer to protect your rights. Both employees and employers are subject to protection in the workplace. Understanding these rights isn't always clear, which is where an employment lawyer who is familiar with Pennsylvania laws can help.
Contact a Feasterville Employment Lawyer to Discuss Your Pennsylvania Case
Discrimination in the workplace can be devastating, particularly if it prevents you from earning an income. Although Pennsylvania employment laws are supposed to protect you, it is not always easy to get the rights you deserve. That is why you should speak with a knowledgeable employment lawyer about your situation and get guidance throughout the reporting process. The experienced employment attorneys at Begelman & Orlow represent clients in Conshohocken, Andorra, Villanova, Radnor, and all across Pennsylvania. Call (215) 235-6020 or fill out our online contact form today to schedule a free consultation about your work injury case. Our main office is located at 359 East Street Rd, Feasterville, PA 19053, and we also have an office in Cherry Hill, NJ.
The articles on this blog are for informative purposes only and are no substitute for legal advice or an attorney-client relationship. If you are seeking legal advice, please contact our law firm directly.