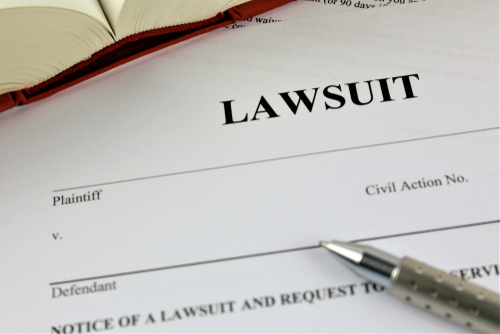 Qui tam suits represent a powerful tool that allows individuals and organizations to seek legal accountability from parties who engage in fraudulent or illegal conduct in those parties' dealings with the federal government. 
What Is a Qui Tam Suit?
A qui tam suit refers to a lawsuit filed by a person or organization under the federal False Claims Act. The FCA imposes legal liability upon any person or entity that engages in fraud or the filing of improper charges, claims, or expenses against federal funds.
Under the FCA, any person or organization with personal, non-public knowledge of fraudulent or improper behavior may file a qui tam action. For this reason, qui tam actions are often thought of as "whistleblower" actions. While the federal government may file a FCA lawsuit on its own initiative, the overwhelming majority of FCA lawsuits are instead filed by other persons or organizations.
Persons or organizations that file qui tam actions are known as relators. Once a relator files a qui tam action, the complaint is sealed to give the federal government the opportunity to investigate the claim and decide whether to intervene and take over the lawsuit. If the federal government declines to intervene, the relator may continue pursuing the case.
The relator is typically paid a portion of the compensation obtained in the case, with higher shares paid if the government does not intervene and the relator chooses to pursue the case on their own. The FCA further includes provisions that allow relators to be awarded their legal fees and costs.
In addition to the potentially significant financial benefits to filing a qui tam lawsuit under the FCA, various persons and entities may have other reasons for bringing a qui tam suit.
Qui Tam Suits Filed by Whistleblowers
Many qui tam suits are filed by current and former employees or contractors of companies that are engaged in fraud against the government. These employees and contractors often have insider information regarding the alleged fraud, and may have first attempted to stop the alleged fraud internally before filing their qui tam suit.
Qui Tam Suits Filed by Public Interest Groups
Public interest groups may also have motivation to file a qui tam suit under the FCA, particularly if the mission of such groups are to combat fraud against the government or the waste of taxpayer dollars.
Qui Tam Suits Filed by Competitors
The competitors of companies engaged in fraudulent behavior under the FCA may also be motivated to bring a qui tam lawsuit. Although a relator need not have suffered any harm or damages to have standing to file their lawsuit, competitors of a business engaged in defrauding the government may have been indirectly damaged by such fraudulent conduct. Like employees or contractors, competitors may have insider knowledge that can form the basis of a qui tam suit. Competitors can obtain a fairer competitive business environment by stopping fraudulent conduct.
Qui Tam Suits Filed by State/Local Governments
The FCA was eventually amended to allow state and local governments to serve as relators in federal FCA qui tam actions. State and local governments may have an interest in combating fraud in industries such as health care or infrastructure construction.
Contact a Cherry Hill Fair Claims Act Lawyer to Discuss Your Case in New Jersey
If you know of persons or companies who have made false or fraudulent charges or expenses against government funds, you can bring a suit to hold those parties accountable. Right now, you need an aggressive attorney on your side, fighting to hold parties who defraud the government accountable for their actions. The skilled attorneys at Begelman & Orlow represent clients in qui tam suits in Camden, Gloucester Township, Winslow, Pennsauken, and throughout New Jersey. Call (856) 547-7400 or fill out our online contact form to schedule a consultation about your case. We have an office conveniently located at 411 Route 70 East, Cherry Hill, NJ 08034, as well as offices in Conshohocken, PA.
The articles on this blog are for informative purposes only and are no substitute for legal advice or an attorney-client relationship. If you are seeking legal advice, please contact our law firm directly.