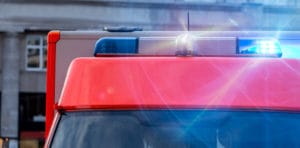 Pedestrians, generally speaking, have the right of way when it comes to interactions with vehicles. However, even the most responsible pedestrian is still at the mercy of drivers. Regardless of how careful pedestrians might be, they are still struck by cars, trucks, and other motor vehicles on a regular basis. When this happens, what should the injured pedestrian do?
What You Should Do After Being Hit by a Car in NJ or PA
The law in New Jersey and Pennsylvania provides strong protections for pedestrians, and it also provides legal recourse for pedestrians to seek reimbursement for injuries and damages caused by drivers who acted negligently. However, the law still requires that pedestrians prove the elements of any claim – such as negligence – before allowing for compensation. In order to ensure the strongest claim possible, here are some points to remember in the event that you are involved in a pedestrian accident:
Call the police. Even if the injuries are not severe enough to warrant calling an ambulance, you should still contact the police. Law enforcement will come out to the scene, write a report about the accident, speak with the parties, and gather information. The work that they will do is incredibly important for your claim, and it will save you and your attorney a lot of time to have this information recorded contemporaneously.
Do not work out an agreement with the driver. Many times, an at-fault party will seek to avoid the involvement of police and insurance companies by promising to pay for the pedestrian's expenses. You have no way of knowing whether the driver has the ability to pay, or whether they even intend to pay. Do not let your ability to recover be compromised by accepting the word of an unfamiliar person in an emotional moment.
Take notes about the accident as soon as possible after it occurs. Write down what you remember about conditions at the time of the accident. Was it raining? Sunny? Were you in the crosswalk? Was the driver paying attention? Anything you can provide in support of your position, along with any information that could potentially be damaging to your claim, will give your attorney a much stronger chance to succeed.
Contact an attorney. The injured pedestrian has the right to consult with an attorney. Attempting to settle with the driver or the insurance company can be stressful and may ultimately be fruitless. Allow an experienced personal injury attorney to go up against the driver or the insurance company on your behalf.
Schedule a Consultation with the Camden Pedestrian Accident Attorneys at Begelman & Orlow
Ultimately, it is up to the pedestrian to make sure that his or her rights are protected and enforced. Do not let the driver or the insurance company decide what your claim is worth – hire an experienced Camden pedestrian accident attorney who will not hesitate to take on the insurance company and fight for your rights. The skilled attorneys with Begelman & Orlow will work hard to see that you are fully and fairly compensated for your injuries. If you have been struck by a vehicle as a pedestrian, call (856) 547-7400 or email us today to schedule an appointment and see what our firm can do for you. We represent clients injured in pedestrian accidents throughout South Jersey, including Camden, Cherry Hill, Voorhees, and Haddonfield, NJ. We have an office located at 411 NJ-70, Cherry Hill, NJ 08034, as well as an office in Conshohocken, Pennsylvania.
The articles on this blog are for informative purposes only and are no substitute for legal advice or an attorney-client relationship.  If you are seeking legal advice, please contact our law firm directly.