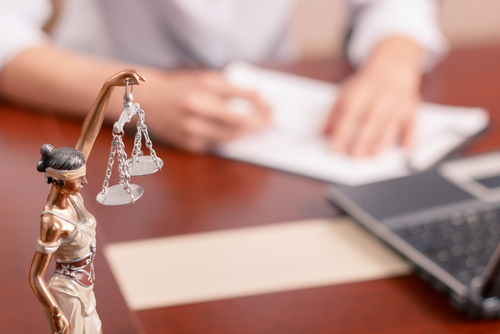 What Is a Qui Tam Lawsuit?
A qui tam lawsuit is also referred to as a whistleblower lawsuit. It is a part of the False Claims Act (FCA) and is designed to avoid government fraud.  Qui tam cases cover crimes in which an individual, or a group of individuals, conspires against the government, in an attempt to collect compensation.
Who Is Eligible to File a Qui Tam Lawsuit?
The law dictates that any individual who has enough information to bring a qui tam claim is eligible to file one. This might include the following:
Current employee of a company
Former employee of a company
A close and trusted source of the company
A competitor of the company
A public interest group
State and local governments
Laws do not prohibit any certain population from filing a qui tam lawsuit, as long as the individual has ample information to file the case.
Types of Qui Tam Lawsuits
You would file a qui tam lawsuit in any occurrence of government fraud. A few common qui tam lawsuits might include:
Medical companies
False certifications
Fraudulent cost report
Kickbacks
In most cases, the guilty individual is committing fraud in an attempt to benefit financially from the government. This might be an individual, or a larger corporation.
Important Steps to File a Qui Tam Lawsuit
Filing a qui tam lawsuit often requires a lot of research and consideration. It might include the following steps:
Discuss your case with a lawyer: It is generally a good idea to discuss your qui tam case with an experienced lawyer. Federal False Claims Acts can be complicated and it is important to work with a lawyer who is familiar with all of the expectations and requirements. Qui tam cases can also be long, so you will want to choose a legal team that you can work with for a long time.
Begin to build your case: While your legal team will help you build your case, you will need to gather the information that you have. This includes gathering documents, looking at previous cases, choosing the court in which you will file, and determining the legal strategy.
Be timely: It is also important to be timely with the process. While the fear of retaliation might prevent you from taking timely action, there are often statutes of limitations on qui tam lawsuits. In the state of New Jersey, individuals have just six years to file an official complaint.
Know that you're doing the right thing: While filing a qui tam case can be overwhelming, it is often the right thing to do if you know that an individual or corporation is doing something wrong. By standing up and taking action, you can make a difference and become an important part of preventing government fraud.
Navigating Your Qui Tam Lawsuit in New Jersey
A qui tam case can be lengthy as the investigation can take many months, or even years. For this reason, it is important to have an experienced legal team on your side, fighting for you and protecting you from the potential retaliation of a qui tam lawsuit.
Contact an Experienced Cherry Hill Qui Tam Lawyer in New Jersey
Are you dealing with confidential information that would make you eligible for a qui tam lawsuit in New Jersey? The legal team at Begelman & Orlow, P.C. are here to help you navigate your case and protect your rights. We have helped previous clients with their qui tam needs in Cherry Hill, Voorhees, Lindenwold, and Winslow, New Jersey. Call (856) 547-7400 or fill out our confidential online contact form to schedule a consultation about your case. We have an office located at 411 Route 70 East, Cherry Hill, NJ 08034, as well as a location in Feasterville, Pennsylvania.
The articles on this blog are for informative purposes only and are no substitute for legal advice or an attorney-client relationship. If you are seeking legal advice, please contact our law firm directly.