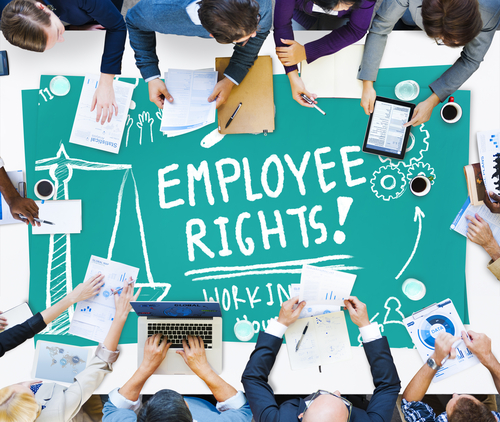 Labor laws are put in place to protect the rights of employees. When an employee agrees to work for a business, that decision is not one-sided. The employer must also follow certain laws, whether those laws are state or federal-based. These laws vary, depending on the state in which the employee works.
New Jersey Employment Laws
While federal law includes over 180 regulations, there are also state-specific laws to follow. State labor laws in New Jersey might include topics like:
Minimum working age regulations
Required vacation and paid leave
Unemployment regulations
Hourly wages
These are just a few examples of the topics covered under New Jersey labor laws. Other topics might include things like leave laws and record-keeping requirement laws.
Employment Laws in New Jersey
Many of New Jersey's laws follow federal regulations, protecting employees from acts of discrimination and retaliation. Here are just a few examples of employment laws:
Discrimination
Both federal and state laws make discrimination illegal in the workplace. This same law covers sexual harassment in the workplace. Current employees and interested candidates cannot be treated any differently in the workplace or the hiring process based on their gender, age, race, sexual orientation, national origin, disability, or familial relationships. Failing to follow these Laws Against Discrimination (LAD) can lead to pricey fines and illegal consequences.
Wrongful Termination
While New Jersey is considered an employment at will state, this does not mean that an employer can terminate an employee for an unlawful reason. If the reason for firing or laying off an employee will go against New Jersey Law Against Discrimination (NJAD) laws, then the terminated employee might have legal recourse options.
Workers' Compensation
New Jersey law also requires that all employers have either a workers' compensation policy or a self-insurance plan set up for injured employees. Failing to offer this protection to employees is a violation of employee rights. New Jersey encourages employees who are aware of an uninsured business to report them.
Employee Contract Conflict
Many employees are required to sign a contract when starting a new position. Common contracts include a non-disclosure agreement (NDA) or a non-compete clause (NCC). When the employee or employer breaches this contract, they may be held legally liable. It is not always the employee that breaches the contract. When an employer does not follow the terms set out in the employment contract or the legality of the contract is in question, it can be helpful to work with an employment lawyer.
Understanding Your New Jersey Employment Legal Options
When you are discriminated against based on one of the characteristics that are illegal under New Jersey law or you are not provided with the workers' compensation that you deserve, you might have legal options. One of the first, and most important, steps is to discuss the details of your case with an employment lawyer. Federal and New Jersey laws can get tricky, so it is important to work with someone who knows the laws well.
Contact an Experienced Cherry Hill Employment Law Attorney to Discuss Your Case Today
Have you been discriminated against by an employer or wrongfully terminated? Under federal and state laws, you have rights and the employment law lawyers at Begelman & Orlow, P. C. can help you. We have helped residents of Cherry Hill, Mt. Laurel, Medford New Jersey and nationwide, fight for their employment rights. Call (856) 547-7400 or fill out our contact form to schedule a consultation about your case. We have an office located at 411 Route 70 East, Cherry Hill, NJ 08034, as well as an office in Feasterville, Pennsylvania.
The articles on this blog are for informative purposes only and are no substitute for legal advice or an attorney-client relationship. If you are seeking legal advice, please contact our law firm directly.