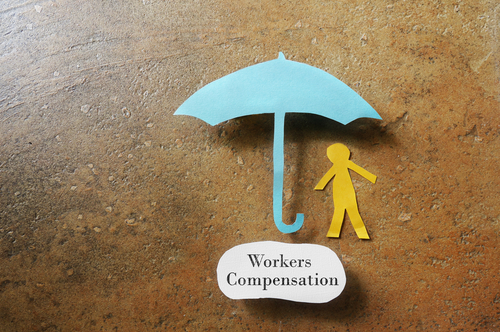 We've all gotten sick at least once in our lifetimes, but most of us have been spared from the most brutal diseases and ailments thanks to modern-day medicine. While vaccines and treatments are better than ever in history, scientists can't prepare for outbreaks of new, novel diseases that haven't been seen before.
Such is the case with the new Covid-19 pandemic. Medical experts are working hard to learn more about the disease and how to treat it. In the meantime, they're urging everyone to practice social distancing.
Everything You Need to Know about Covid-19
What is social distancing? Medical experts are suggesting that citizens should stay in their homes unless they need to go out for necessary medical supplies or food. Non-essential businesses are being ordered to close their doors temporarily, and schools have been closed for the next several months. Here are some of the most common symptoms of the virus:
Fever
Coughing
Shortness of breath
If you're struggling to breathe, then you should call your local ER before heading over. If you can manage your symptoms at home, then it's advised you do so to prevent spreading it to others.
Does Workers' Compensation Cover Coronavirus?
The majority of individuals are currently being instructed to stay at home and practice social distancing. That means working-from-home, avoiding eating out and only going to the store when you need food or medication.
Despite these orders, thousands of individuals are still reporting to work for essential duties. If you're attempting to socially distance yourself but still reporting to work, then you could get exposed to the virus in the course of committing work-related duties. If that's the case, then you'll be eligible to seek out financial relief through workers' compensation.
You can't seek out a workers' compensation claim if you didn't get sick at work. If you're sure you contracted the virus at work, then you're likely eligible to have your medical bills paid for. To ensure this happens, reach out to your employer the moment you start experiencing symptoms. Stay home from work if you feel ill and call your doctor.
You can still seek out compensation even if contracting the illness wasn't your employer's fault. Workers' compensation is a no-fault system. After informing your employer and getting medical care, it's advised you reach out to an attorney to learn more about your workers' compensation options.
Contact a Cherry Hill Workers' Compensation Lawyer to Discuss Your New Jersey Workplace Injury Case
A workplace injury can be devastating, particularly if it prevents you from returning to work for an extended period of time. Although New Jersey and Pennsylvania Workers' Compensation laws are supposed to provide you with reimbursement for medical expenses and replacement pay for missed time at work, it is not always easy to get the Workers' Comp benefits you deserve. That is why you should speak with a knowledgeable Workers' Compensation lawyer about your situation and get guidance throughout the claims process. The experienced Workers' Compensation attorneys at Begelman & Orlow, P. C. represent clients in Cherry Hill, Conshohocken, and all across New Jersey and Pennsylvania. Call 866-627-7052 or email us today to schedule a free consultation about your work injury case. Our main office is located at 411 Route 70 East, Cherry Hill, New Jersey, and we also have offices in Feasterville, Pennsylvania.
The articles on this blog are for informative purposes only and are no substitute for legal advice or an attorney-client relationship. If you are seeking legal advice, please contact our law firm directly.