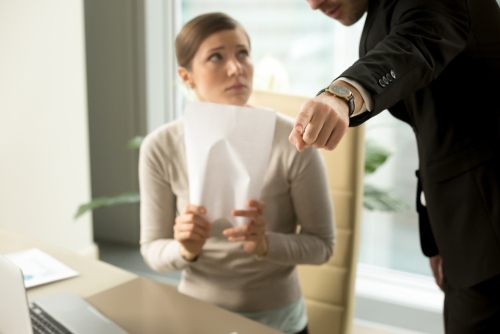 Some people suffer from physical and mental disabilities that restrict their ability to perform daily activities. However, just because someone has a disability does not automatically mean they are unemployable. Many people who experience limitations due to a disability can still perform the essential duties of many jobs so long as they are afforded reasonable accommodations for their disability. As a result, disabled workers are afforded legal protections under federal and New Jersey law, including the right to seek reasonable accommodations for their disability from their employer. Employers who flatly refuse to provide or even consider reasonable accommodations for a disabled employee may be subject to legal liability.
If you are denied reasonable accommodations for your disability by your employer in New Jersey, you need to learn what legal rights and options you may have.
What is a Reasonable Accommodation?
In New Jersey, disabled workers are protected under state law by the New Jersey Law Against Discrimination and under federal law by the Americans with Disabilities Act. Federal law defines a "disability" as any physical or mental impairment that substantially limits at least one major life activity. An employee may also be deemed disabled under the law if they are even merely perceived by their employer as having a disability as defined under the law. The NJLAD's definition of disability is someone broader than the federal definition.
Under both state and federal law, employers are required to offer reasonable accommodations to a disabled employee. Reasonable accommodation refers to any modification to a worker's conditions of employment that allows the worker to perform the essential duties of their job. However, an accommodation may not be deemed reasonable if providing the accommodation would cause the employer's business operations to suffer undue hardship. Common reasonable accommodations include modified work schedules, increased leave time, making workplace facilities accessible, or providing ergonomic tools.
What Are Employers' Obligations to Provide Reasonable Accommodation?
An employer is absolutely obligated to engage in a good faith "interactive process" with a disabled employee. The interactive process is a negotiation between the employer and employee to try to identify reasonable accommodations that would permit the employee to perform the essential tasks of their job within their limitations. During the interactive process, an employer must determine whether any reasonable accommodation is possible and feasible before taking any adverse employment action against a disabled employee, including demotion, transfer, or termination.
An employer is not required to provide any accommodation requested by a disabled employee. An employer may refuse an employee's proposed accommodation if, considering the size and finances of the employer, the accommodation would be too expensive or would unreasonably disrupt operations.
Pursuing Relief When You Are Denied a Reasonable Accommodation at Work
If you believe you have been denied a reasonable accommodation at work, you may be entitled to relief through a disability discrimination claim. If you can show that you could have performed the essential functions of your job with an accommodation that would not have imposed an undue hardship on your employer, you may be entitled to relief such as:
Compensation for lost wages or income, including reduced income if you secured alternative, lower-paying employment
Reinstatement to your position if you were terminated
Compensation for emotional distress
Reimbursement of your attorney's fees and legal costs
Punitive damages
Contact a Feasterville Employment Law Lawyer to Discuss Your New Jersey Disability Discrimination Case

Although New Jersey and federal labor laws are supposed to provide you with protection for your rights at work, it is not always easy to get the compensation, rights, and other benefits you deserve. That is why you should speak with a knowledgeable employment law lawyer about your situation and get guidance throughout the claims process. The experienced attorneys at Begelman & Orlow represent clients in Cherry Hill, Marlton, Moorestown, Mt. Laurel, and throughout New Jersey. Call 856-428-6020 or fill out our online contact form today to schedule a consultation about your employment law case. We have an office conveniently located at 411 Route 70 East Cherry Hill, NJ 08034 as well as offices in Feasterville, PA.
The articles on this blog are for informative purposes only and are no substitute for legal advice or an attorney-client relationship. If you are seeking legal advice, please contact our law firm directly.