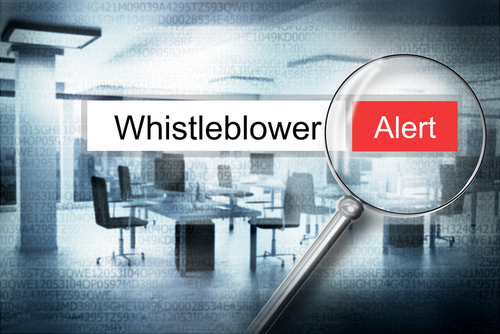 Overview Qui Tam Actions
You probably know what a whistleblower is when it comes to calling out a business's bad actions. You may not, however, know what kind of lawsuit to bring if you are looking to stop the fraud. A qui tam action is a lawsuit that you can file to allow the government to recover the stolen amount, and you can even recover a portion of that yourself. Here is a short guide to qui tam suits and what to know about them.
Who Can File A Qui Tam?
Although you may think that only an investigator or an employee can file a qui tam suit, any individual can bring one as long as they have knowledge of the fraud. More specifically, when you know that a company has submitted a false claim to the government, which could mean a number of things. Common fraudulent practices include charging for goods and services that are not delivered, giving false information about product quality, Medicaid and Medicare fraud, and government contractors overcharging for their services. Tax fraud and securities fraud are handled under different laws. 
Bringing the Qui Tam
If you decide to file a qui tam action, the suit will be submitted "under seal," which means that the details won't be released to the public. The seal will stay in place for 60 days while the Attorney General's office investigates and decides whether or not to proceed with the case. Sometimes the government takes over the case themselves, sometimes they elect not to. You can still proceed with the suit if they do pass, though. Your attorney will present documents and other evidence of the company's fraud to the appropriate court and continue with the case.

You do not need to prove intent for a company to be liable for fraud. If the court finds that the company submitted a claim to the government knowing it was false or if they show reckless ignorance of the situation they can still be held liable for damages. The focus is solely on the defendant's conduct and their lack of truthfulness of their claims.
Damages
It is not necessary to prove that the government suffered monetary damages as a result of the defendant's fraud. But if the court determines they are monetary damages, the liable defendant must pay three times that amount back. They will also have to pay attorney's fees, court costs, and sometimes punitive damages. There's also an incentive for individuals to pursue these suits. Whistleblowers can receive between fifteen and twenty-five percent of the recovered amount in funds for their actions! If the government is not part of the suit you can receive even more.
Seek Legal Help
These are complicated cases that need the experience of an attorney who knows the ins and outs of a qui tam action, whistleblower cases, false claims, and other areas of related law. This is one legal action that you certainly should never tackle alone, especially if there's a wealthy powerful company on the other side!
Contact A New Jersey Lawyer to Discuss Whistleblowing and Qui Tam Cases Today!
If you suspect an employer, associate, client, competitor, medical facility/institution or professional is attempting to defraud a federal or state government, or if you are exercising your rights as a whistleblower, it is critical to receive sound legal advice. The skilled attorneys at Begelman & Orlow, P. C. represent clients in Qui Tam actions and a number of other fraud actions in New Jersey and Pennsylvania. Call 866-627-7052 or fill out our online contact form to schedule a consultation about your case. We have an office conveniently located at 411 Route 70 East, Cherry Hill, NJ 08034, and other at 101 West Elm Street, Conshohocken, PA 19428.

The articles on this blog are for informative purposes only and are no substitute for legal advice or an attorney-client relationship. If you are seeking legal advice, please contact our law firm directly.