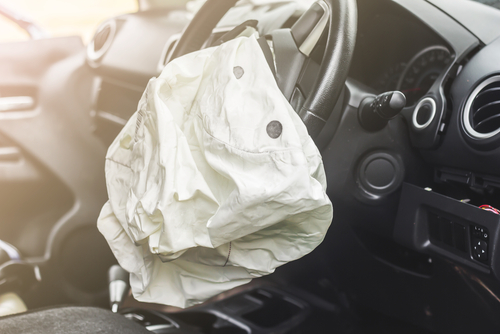 With Memorial Day serving as the unofficial start of summer, many people take the holiday weekend as the opportunity to hit the road for vacation, to go to the beach, or to attend parties and festivals. As so many people hit the road in a celebratory mood, it creates the perfect conditions for an increase in car accidents. In particular, Memorial Day weekend sees a significant increase in the rate of fatal car accidents.
If you plan to be out on the roads during the Memorial Day holiday, you should take the opportunity to learn why accidents are more likely to occur on this weekend, how to keep yourself and your passengers safe, and what to do if you do find yourself involved in an accident.
Why Do More Car Accidents Occur Over Memorial Day Weekend?
Memorial Day weekend typically results in an increase in motor vehicle accidents for a few reasons, including:
Increased traffic — People traveling out of town for the holiday or going to local events or the beach during the Memorial Day weekends means a sharp increase in traffic on the road. Increased congestion typically leads to an increase in accidents, as clogged roads leave less room for error and also tend to make drivers feel more stressed out and aggressive. 
Increased rates of DUI — Alcohol is prevalent at many Memorial Day weekend celebrations. Unfortunately, too many drivers overdo their celebrations, getting behind the wheel without giving themselves enough time to sober up. Unfortunately, DUI accidents tend to cause more serious and potentially fatal injuries as intoxicated drivers may be more likely to drive recklessly or fail to brake or swerve to avoid a collision.
More fatigued drivers — Memorial Day weekend can be a long weekend for many people, especially those who travel out of town for vacation. After many hours on the road followed by long days and nights of celebrating, drivers can easily become fatigued and tired towards the end of the weekend. Fatigue can often be just as dangerous as driving under the influence. 
How to Stay Safe on the Road Over the Holiday Weekend
You can take steps to help keep yourself safe when traveling out of town or to parties or event during Memorial Day weekend:
If consuming alcohol, limit your consumption, have a designated driver, get home via cab or Uber/Lyft, or make plans to spend the night where you are.
Consider leaving earlier to give yourself enough time to get to your destination while accounting for traffic and other delays. Avoid driving at night or in adverse weather, if possible.
If driving long distances, remember to regularly stop for breaks.
Make sure that your vehicle is in good working order and that you have sufficient engine oil, coolant fluid, and wiper fluid. Also make sure that you have an emergency kit in your vehicle that should include a hazard triangle or flares, gloves, a flashlight or lantern, a first aid kit, and water.
Finally, remember to avoid distractions while driving, such as texting or making phone calls.
What to Do If You Are Involved in a Car Accidents
If you do get into a car accident, remember to take the following steps:
Call the police or remember to file an accident report as soon as possible
Get the contact and insurance info from each driver that was involved in the crash
Use your phone to take photos or videos of the accident scene, including vehicle damages, road marks, traffic controls at the scene, and lighting/weather/traffic road conditions
See your primary doctor or another physician for an exam to check for any injuries you may have sustained in the accident. Also, remember to photograph any visible injuries
Notify your insurance company of the accident
Talk to a car accident lawyer to learn more about your rights and options
Read more: How Do You Win A Personal Injury Claim?
Contact a Cherry Hill Personal Injury Lawyer to Discuss Your Car Accident Case in New Jersey
Did you or a loved one sustain serious injuries due to a car accident in New Jersey? Don't let the medical bills pile up while you wait for the negligent party or their insurance company to do the right thing. Right now, you need an aggressive personal injury attorney on your side, fighting to get you the compensation you need, want, and deserve. The skilled attorneys at Begelman & Orlow, P.C. represent clients injured because of car accidents in Voorhees, Lindenwold, Haddonfield, Collingswood, and throughout New Jersey. Call (856) 547-7400 or fill out our online contact form to schedule a consultation about your case. We have an office conveniently located at 411 Route 70 East, Cherry Hill, NJ 08034, as well as offices in Feasterville, PA.
The articles on this blog are for informative purposes only and are no substitute for legal advice or an attorney-client relationship. If you are seeking legal advice, please contact our law firm directly.