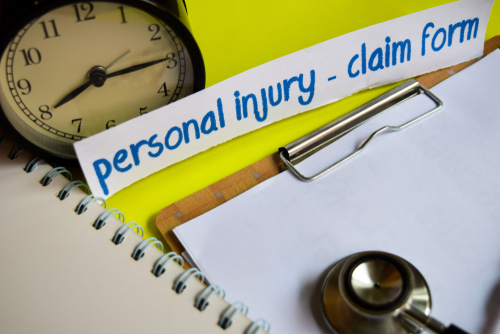 Winning a personal injury claim means you can receive the compensation that you need to help pay your bills and move forward with your life. This can make it a lot easier to deal with the costs of an injury. But, how do you win a personal injury claim? We provide some helpful tips below.
Read more: What's the Timeline for a Personal Injury Lawsuit?
Tips to Improve Your Chances of Winning Your Personal Injury Claim
No one can guarantee that you will win your personal injury claim. However, there are things that you can do that can improve your chances:
Collect evidence: The more evidence that you have, the better your chances are of winning your claim. If possible, capture photographs or video evidence from the scene of the accident. It can also be helpful to gather contact information of witnesses.
Keep up with medical care: It is always recommended that you receive medical care immediately following the accident. Not only does this ensure your safety, but it also documents the process. If you are provided with a treatment plan, it is important to keep up with that plan and follow all the doctor's orders.
Avoid talking with the insurance company: Insurance representatives know what to say to get you to admit blame or minimize your damages, without you even realizing what you are saying. It is usually a good idea to only offer the facts.
Consider future costs: Accepting a settlement offer too early may not give you ample compensation for future costs that you may incur.
Give yourself enough time to build a case: Pennsylvania has a statute of limitations of two years from the date of the accident. If you wait too long to consider your legal options, you may be rushed to file your legal case. You may also lose out on your legal eligibility if you go over that date.
Avoid oversharing: The other person's insurance company and/or attorney can use any public information they find, against you in your personal injury case. It is usually a good idea to stay off of social media or to avoid making any big moves while in the middle of a personal injury case.
Work with an experienced personal injury lawyer: A personal injury lawyer offers you many benefits that can help you win your case.
By preserving your evidence and staying within the state timeline, you can improve your chances of winning your personal injury case. It can also be helpful to work with a lawyer.
Read more: How Witness Statements Can Impact Your Accident Claim
Benefits of Working With a Lawyer
A personal injury lawyer can improve your chances of winning your case by offering the following benefits:
Developed negotiation skills
A third-party representation
An accurate value of your damages
An evaluation of any settlement offers
The ability to collect evidence
The ability to collect expert witness reports
Personal injury lawyers have the tools you need to build a strong case. Your lawyer can not only help you demonstrate the costs that you have incurred from the accident, but also the costs that you are likely to have. Many personal injury cases are settled outside of court. While it may be tempting to accept the first offer that you receive, this may not fully cover your damages. By having an experienced negotiator, you can receive a settlement offer that appropriately covers the full cost of your damages.
Contact a Feasterville Personal Injury Lawyer to Discuss Your Injury Case in Pennsylvania
Did you or a loved one sustain serious injuries due to a personal injury in Pennsylvania? Don't let the medical bills pile up while you wait for the negligent party or their insurance company to do the right thing. Right now, you need an aggressive personal injury attorney on your side, fighting to get you the compensation you need, want, and deserve. The skilled attorneys at Begelman & Orlow, P. C. represent clients injured because of a personal injury in Willow Grove, Feasterville, Bristol and throughout Pennsylvania. Call 215-235-6020 or fill out our online contact form to schedule a consultation about your case. We have an office conveniently located at 359 East Street Rd, Feasterville, PA 19053, as well as an office in Cherry Hill, NJ.
The articles on this blog are for informative purposes only and are no substitute for legal advice or an attorney-client relationship. If you are seeking legal advice, please contact our law firm directly.