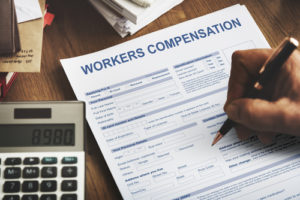 Workers, regardless of the industry, are at risk for injury. Workplace injuries can take many forms, and often small injuries that go ignored can develop into larger problems at a later date. One of the most common work injuries involve a person's feet, and foot injuries very often lead to other health problems if left untreated.
Workers' Compensation in Pennsylvania
In Pennsylvania, workers compensation is designed to provide an injured employee with a no-fault forum to seek coverage for the payment of medical expenses and a percentage of lost wages related to the injury and its treatment. The idea is to encourage workers to seek treatment for work-related injuries to avoid the possibility that they develop into something worse later in life. By paying medical expenses and a percentage of wages, there would seem to be little reason for a worker to not seek treatment.
Foot Injuries Should be Treated Immediately
For those with foot injuries that occur on the job, the injury may at first seem like something small and try to continue working through the problem. However, the foot injury may lead to other injuries: injuries to the leg or other foot while compensating for the injury or back problems related to changes in walking style or gait. Continuing to work on the foot untreated could also make the foot injury even worse.
The Timing of a Workers' Compensation Claim
Under Pennsylvania workers' compensation law, an employee has 120 days in which to file a claim for workers' compensation benefits. Benefits may be denied if filed later than 120 days. The 120 day period beginnings running on the day the worker becomes aware of the injury. A claim for workers' compensation benefits is initiated by the employee, who informs his or her employer. The employer then files the required paperwork with the Bureau of Workers' Compensation. With such a short window for filing, attempting to work through a foot injury is not advisable, as the 120 window passes quickly and missing that window could result in a complete inability to file a claim.
Did the Injury Occur During Employee's Regular Course of Work
Any injury suffered in the course of an individual's employment is generally covered by workers' compensation in Pennsylvania. However, questions can arise about what constitutes the individual's regular course of employment. This question – whether the injury occurred while on the job – is very often questioned and can lead to litigation. Unfortunately for employees, courts have very often sided with employers in narrowly defining the course and scope of employment, meaning that employees have to be vigilant about their conduct and only carrying out job-related tasks while at work. With foot injuries specifically, workers need to be aware of footwear requirements for the job and comply with those requirements, to ensure that the injury cannot be pinned on the employee's failure to comply.
Employees Cannot Be Fired for Filing a Workers' Compensation Claim
One of the most important things for employees to know is that they cannot be fired for filing a workers' compensation claim in Pennsylvania. Pennsylvania law protects the rights of all employees to file claims for workers compensation payments without fear of dismissal. If an employee is fired because he or she files a workers compensation claim and can prove that the claim was the reason for being fired, he or she can sue their employer for wrongful termination.
But Employees Can Be Fired for Not Doing Their Job
However, a worker can be fired for failing to perform his or her job duties, even if that failure is due to an injury, if the employer is not aware of the injury or the fact that the employee's job caused the injury. As discussed earlier, a foot injury is the sort of thing an employee may try to work through. If the foot injury causes the work of the employee to suffer or impacts the employee's ability to perform other parts of their job, they could be terminated if they have not informed their employer.
Contact a Cherry Hill Workers' Compensation Lawyer to Discuss Your New Jersey Workplace Injury Case
A workplace injury can be devastating, particularly if it prevents you from returning to work for an extended period of time. Although NJ Workers' Compensation laws are supposed to provide you with reimbursement for medical expenses and replacement pay for missed time at work, it is not always easy to get the Workers' Comp benefits you deserve. That is why you should speak with a knowledgeable workers' compensation lawyer about your situation and get guidance throughout the claims process. The experienced workers' compensation attorneys at Begelman & Orlow, P. C. represent clients in Camden, Cherry Hill, Gloucester Township, Winslow, and all across New Jersey. Call 866-627-7052 or email us today to schedule a consultation about your work injury case. Our main office is located at 411 Route 70 East Cherry Hill, NJ 08034, and we also have offices in Conshohocken, PA.
The articles on this blog are for informative purposes only and are no substitute for legal advice or an attorney-client relationship. If you are seeking legal advice, please contact our law firm directly.