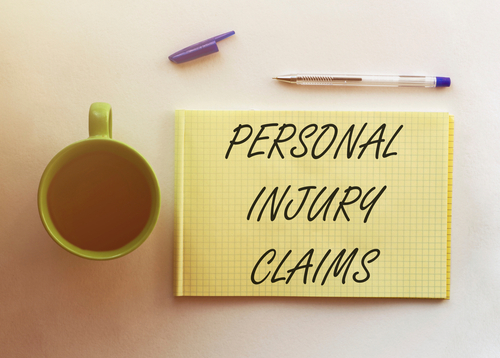 You were injured due to someone else's negligence. Now what? What can you expect to happen next? How much can you expect to receive? If you are awarded compensation, when can you expect to receive it? These are all common questions that we often hear regarding personal injury lawsuits.
Is Your Case Eligible for a Personal Injury Lawsuit?
Talking with a personal injury lawyer is the best way to determine if your case is eligible for a lawsuit. A personal injury lawsuit should have a few clear points, including:
Legal duty of care
Breach of duty of care
Causation
Damages
A lawyer can help you establish each of these important elements.
Read more: Can I File a Claim if My Car Accident Was Caused by Winter Weather?
How Long Does the Personal Injury Lawsuit Process Take?
So you and your lawyer agree to file a personal injury lawsuit, now what? It takes some time for the case to make it to trial, sometimes as long as a year or two. It is possible that you will hear from the defendant, or their lawyers, during this time. They may come to you with a settlement offer following the discovery period. It is crucial to stay within these time limits. In New Jersey, we have just two years to file a personal injury lawsuit.
Read more: Can a Restaurant be Held Liable for an Injury Sustained on Property?
What Happens After Filing a Personal Injury Lawsuit?
Once you file a personal injury lawsuit, the defendant is notified of the potential lawsuit. They will begin the discovery process, where they will evaluate documents that are provided. They may ask questions of witnesses or request certain pieces of evidence from the plaintiff. This process can take a year or two.
Should I Accept a Settlement Offer?
If you receive a settlement offer, it will likely be following the discovery. Settlement offers are popular in personal injury cases because they can decrease court and legal costs for both parties. Your personal injury lawyer can help you decide whether a settlement offer is fair or not. A settlement offer should include the following costs:
Medical bills, both previous and current
Lost wages and benefits
Property damages
Lost wages
There may be unique costs to your case, including temporary transportation to and from medical appointments or even temporary childcare costs. No one settlement amount is sufficient for all types of cases. It is important to consider your injuries and if the money appropriately covers your damages.
When Should I Hire a Lawyer?
If you are considering pursuing a personal injury lawsuit, then it is important to reach out to a lawyer as soon as possible. Because you have a limited time to file a lawsuit in New Jersey, it is important to give the lawyer enough time to file the case. They will need to build your case, file the lawsuit, complete discovery, and consider any offers that you receive.
Make sure you hire a lawyer that is not only familiar with personal injuries, but that is also familiar with local laws.
Contact a Winslow Personal Injury Lawyer to Discuss Your Personal Injury Case in New Jersey
Did you or a loved one sustain serious injuries due to a personal injury in New Jersey? Don't let the medical bills pile up while you wait for the negligent party or their insurance company to do the right thing. Right now, you need an aggressive personal injury attorney on your side, fighting to get you the compensation you need, want, and deserve. The skilled attorneys at Begelman & Orlow, P.C. represent clients injured because of a personal injury in Camden, Cherry Hill, Gloucester Township, Winslow, and throughout New Jersey. Call (856) 547-7400 or fill out our online contact form to schedule a consultation about your case. We have an office conveniently located at 411 Route 70 East, Cherry Hill, NJ 08034, as well as an office in Feasterville, PA.

The articles on this blog are for informative purposes only and are no substitute for legal advice or an attorney-client relationship. If you are seeking legal advice, please contact our law firm directly.