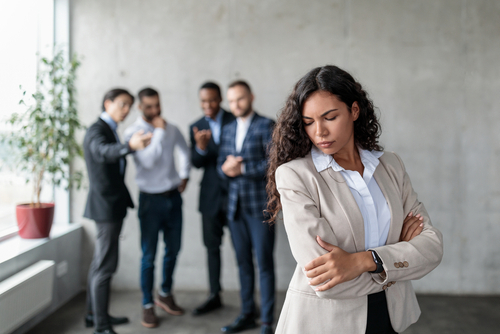 Discrimination in the workplace is not always easy to document. However, documentation is important in proving that you were the victim of discrimination. Continue reading to find out how to document discrimination in the workplace.
Read more: Top 4 Most Common Examples of Workplace Discrimination
How Do You Know if You Have a Discrimination Case?
Do you believe that you were discriminated against in the workplace? Were you denied employment based on your race or gender? Did you go overlooked for a promotion because of your age or a disability? Each of these things is illegal, but proving that discrimination occurred is not always easy.
It can be helpful to first brush up on discrimination laws to determine if you were discriminated against. In the state of Pennsylvania, discrimination is illegal in relation to someone's race, color, national origin, religion, domestic partnership status, and sexual orientation. Additionally, this is not a complete list. If you are unsure if you were discriminated against, it can also be helpful to talk with a discrimination lawyer.
Discrimination in Pennsylvania could also include harassment against an employee based on any of these protected factors. Additionally, laws protect an employee who reports discrimination. You cannot be retaliated against for reporting discrimination, whether you were the subject of discrimination or not.
Read more: New Jersey Employment and Labor Laws
Filing a Discrimination Complaint
Discrimination in Pennsylvania is regulated by the Pennsylvania Human Relations Act. You can file a discrimination complaint to the Pennsylvania Human Relations Commission (PHRC) or the Equal Employment Opportunity Commission (EEOC). You might also discuss your case with a discrimination lawyer to determine if you are eligible for compensation. There can be many costs involved with a workplace discrimination case, including:
Loss of income by being denied employment
Loss of income by being denied a promotion
Loss of job due to retaliation
Emotional pain and suffering
If you and your lawyer determine that you have a case, then your lawyer can help you collect the necessary documentation to prove the discrimination.
Types of Evidence to Prove Workplace Discrimination
There are two types of evidence related to workplace discrimination:
Physical evidence: Physical evidence includes physical documentation of the discrimination. This might include written letters, emails, text messages, or voice recordings.
Indirect evidence: Indirect evidence is anything that is not physical. Most employers who are aware that they are discriminating also know that it is illegal, and are less likely to provide physical evidence.
Fortunately, you do not necessarily need physical evidence. Instead, you need to be a member of a protected class, qualified for your position, replaced by a person who is not in your protected class, and have had an adverse action taken against you. Evidence of each of these four important elements may be enough to prove discrimination.
Your lawyer may be able to ask additional questions that can help prove discrimination. There is no certain amount of evidence needed and instead, it is best to collect all evidence you have.
Work With a Qualified Discrimination Lawyer
The processes of discrimination cases are not always simple. The employer will usually find other reasons why they didn't hire, or promote someone. That is why you need an experienced employment law lawyer to represent your case and uncover the details of what really happened. We will work hard to build your case and ensure that your legal rights are protected.
Contact a Feasterville Discrimination Lawyer to Discuss Your Pennsylvania Case
Discrimination in the workplace is illegal. Although Pennsylvania discrimination laws are supposed to protect you from discrimination, it still occurs. If you were discriminated against, it can be helpful to talk with a Pennsylvania discrimination lawyer. The experienced workplace discrimination attorneys at Begelman & Orlow, P.C. represent clients in Feasterville, Bristol, Croydon and all across Pennsylvania. Call 215-235-6020 or fill out our online contact form today to schedule a consultation about your discrimination case. Our main office is located at 359 East Street Rd, Feasterville, PA 19053, and we also have an office in Cherry Hill, NJ.
The articles on this blog are for informative purposes only and are no substitute for legal advice or an attorney-client relationship. If you are seeking legal advice, please contact our law firm directly.