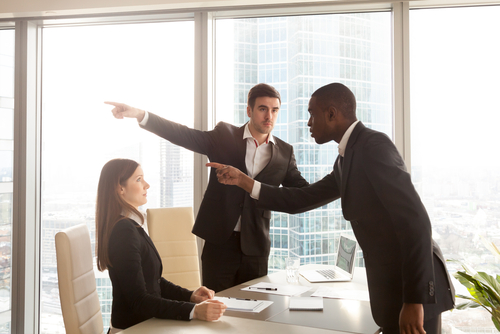 Many people know that discrimination in the workplace is illegal. However, it is not always as easy to determine what is and isn't considered discrimination.
What is Workplace Discrimination?
Workplace discrimination is when an employer or supervisor discriminates against someone in the workplace. The Equal Employment Opportunity Commission (EEOC) protects employees from workplace discrimination against things like race, color, religion, sex, age, country of origin, gender identity, family responsibilities and marital or relationship status. This is not an inclusive list.
Here are just a few examples of workplace discrimination:
Racial discrimination: An employer chooses not to hire you with that decision based only on your race.
Age discrimination: An employer decides not to promote you because you are older than the other employees on the team.
Sex and gender discrimination: An employer chooses to promote someone else because you are a woman.
Disability discrimination: A supervisor harasses you because you have a disability that makes it more difficult to complete your work.
These are just a few examples of workplace discrimination. Workplace discrimination can cover things like not hiring or promoting someone based on one of these protected categories. However, it can also include harassment, the failure to provide reasonable accommodations, or any other types of indirect discrimination.
What to Do If You Believe You Are Being Discriminated Against in the Workplace
It can be incredibly frustrating to be discriminated against. It can also affect your financial situation if you are unable to get a job or your employer will not promote you. Navigating a workplace discrimination case is not always easy. If you believe you are being discriminated against in the workplace, you can take these steps:
Begin documenting the process: If you decide to file a claim against your employer, you will need proof of the discrimination. Begin collecting documents of any discrimination or harassment in the workplace, including emails, workplace communications, or other messages like text messages or voicemails.
Discuss your case with a lawyer: A lawyer can help you decide whether or not you have a discrimination case. Do you belong to a protected class? Are you qualified for the position? Did your employer take adverse action against you? Were you replaced by someone not in a protected class? These are common questions your lawyer will aim to answer in order to move forward with your employment discrimination case. 
File a complaint with the Equal Employment Opportunity Commission (EEOC): Your lawyer can help you file a complaint with the EEOC, which will open an investigation into your employer.
Consider legal options: If the EEOC agrees that discrimination took place, then you may be able to seek compensation through a lawsuit.
Discuss Your Case With a Discrimination Lawyer Today
Pennsylvania laws prohibit employers from discriminating against employees who are in protected categories. If you believe that you are being discriminated against in the workplace, you may have legal options available. Discuss your case today with a discrimination lawyer. They can help you report the discrimination and help you seek compensation for the damages you accrued. 
Read more: I Got Fired! Can I Sue For Wrongful Termination?
Contact a Feasterville Employment Law Attorney for a Consultation About Workplace Discrimination in Pennsylvania Today
If you believe you were discriminated against in the workplace, then you need to speak with a qualified attorney. The Pennsylvania discrimination attorneys at Begelman & Orlow, P.C. represent clients throughout the state, including Willow Grove, Feasterville, Croydon, Horsham and throughout Pennsylvania. We understand how challenging this time can be for you, which is why we will fight hard to protect your interests throughout the legal process. Call us at (856) 547-7400 or fill out our confidential contact form to schedule a consultation. We have an office conveniently located at 359 East Street Rd Feasterville, PA 19053-7711, as well as an office located in Cherry Hill, NJ.
The articles on this blog are for informative purposes only and are no substitute for legal advice or an attorney-client relationship. If you are seeking legal advice, please contact our law firm directly.