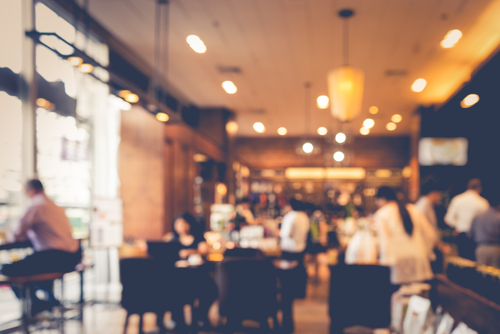 You never expect to be injured or harmed in any way, when you visit a local restaurant. But, what happens if improper sanitation or food-handling leads to an illness? What about when the restaurant staff fails to repair a loose floorboard and you fall? Restaurant injuries can lead to expensive medical bills and even time away from work. Find out what your rights are if you're injured below.
Common Types of Restaurant Injuries
Restaurants may not initially seem to be dangerous. However, these are a few of the most common types of restaurant injuries:
Broken bones
Deep lacerations
Head injuries
Spinal injuries
Food-borne illness
Burns
Both visitors and employees can be exposed to these painful injuries. While accidents do happen, in some cases, it is the restaurant owner or an employee's negligence that leads to the injury.
Whether your injury or illness is due to an employee who did not receive enough training or a manager who failed to make necessary restaurant repairs, you may be owed compensation if their behaviors were clearly negligent.
Recoverable Costs Following a Restaurant Injury
The type of costs that you will incur will vary, depending on the type of injury. But, chances are, you will incur some medical bills. You may even be required to take time off from work, which can make it even more difficult to recover financially. We will fight to recover the following types of costs following a restaurant injury:
Medical bills
Rehabilitative costs
Property damages
Pain and suffering
Lost wages
Diminished earning
Each case is different. Additionally, it is also important to consider the short and long-term effects of a restaurant accident. While you are likely to experience medical bills initially, the costs will likely not stop there. You will also require medical check-ups, and you may not be able to return to work for a while.
Workers' Compensation Injuries
If an employee is injured at the restaurant, then their medical coverage would fall into workers' compensation laws. Employers must provide their employees with workers' compensation coverage. A server might suffer second-degree burns after touching a hot stove. A bartender might suffer a deep laceration after the bar equipment malfunctions. These types of injuries can leave an individual with significant pain, while also putting them in a difficult financial position.
Fortunately, workers' compensation can provide employees with the funds they need to recover. The process should be simple, but it isn't always. If your employer attempts to minimize your injuries or the workers' compensation representative tries to deny your claim, it may be time to reach out to a personal injury lawyer. A lawyer can help you build your case and determine who is responsible.
Read more: What is Considered a Workers' Compensation Injury?
When to Hire a Lawyer for Your Restaurant Injury
If you were injured in a restaurant, either while visiting or working, it may be beneficial to work with a personal injury lawyer. A personal injury lawyer can help you evaluate your legal options, while also ensuring that you get the compensation that you need to recover. This may be through a personal injury case or a workers' compensation claim.
Read more: Preparing for An Initial Meeting With a Personal Injury Attorney
Contact a Cherry Hill Personal Injury Lawyer to Discuss Your Restaurant Injury Case in New Jersey
Did you or a loved one sustain serious injuries due to an accident in the state of New Jersey? Don't let the medical bills pile up while you wait for the negligent party or their insurance company to do the right thing. Right now, you need an aggressive personal injury attorney on your side, fighting to get you the compensation you need, want, and deserve. The skilled attorneys at Begelman & Orlow represent clients in Camden, Cherry Hill, Gloucester Township, Deptford and throughout New Jersey. Call (856) 547-7400 or fill out our online contact form to schedule a consultation about your case. We have an office conveniently located at 411 Route 70 East, Cherry Hill, NJ 08034, as well as an office in Conshohocken, Pennsylvania.
The articles on this blog are for informative purposes only and are no substitute for legal advice or an attorney-client relationship. If you are seeking legal advice, please contact our law firm directly.